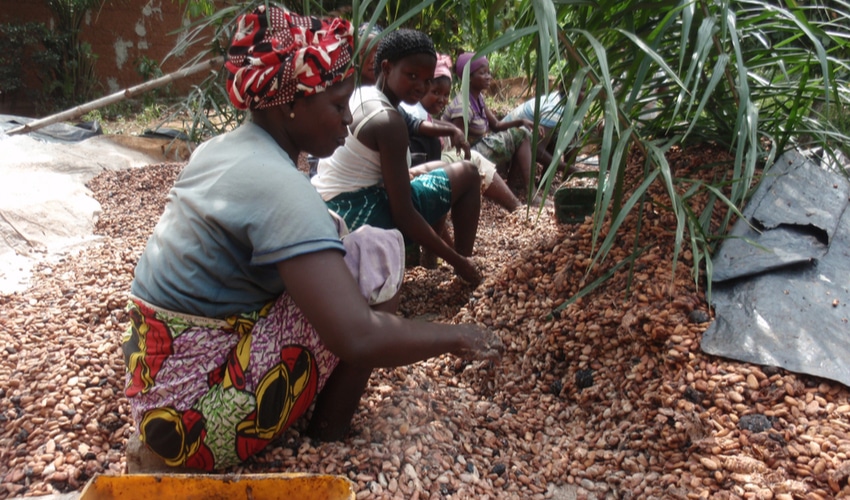 Decade Long Lawsuit Against Cocoa Child Labour To Be Dismissed In America
The America courts are now planning to dismiss a decade long lawsuit filed by child labour victims themselves claiming that they were taken from Mali and held in slavery on cocoa plantations in Ivory Coast. The case was filed against chocolate giants like Nestle and Cargill who have been accused of facilitating child labour in 2005.
Filed originally in 2005, the court might dismiss the case due to the fact that the human rights lawyers are using the 18th-century law, the Alien Tort Statute, to pursue individuals who may be responsible for torture and other atrocities, as well as companies with operations in countries with poor records in the area of human rights.
In defence the court has said that foreign entities cannot be tried under this law and that such companies must have a real connection with the US to be persecuted under this law. Lawyers for the workers who are suing say that slave labor remains an endemic problem in Ivory Coast and that Nestle and Cargill maintain "an unusual degree of control over the cocoa market" in the country because they buy so much cocoa.
In 2005, the IRAdvocates, filed a suit on behalf of six former cocoa farmers that had alleged that Nestle and Cargill had knowingly, 'aided and abetted' child slavery under the Alien Tort Statute (ATS) from their corporate offices in the US for many years.
Children are said to have worked upto 14 hours per day six days a week. The suit also claimed that both companies had been providing funds, supplies, training and other assistance to plantations they knew were using children as labour.
Cocoa production has been named as one area where child labour has been rampant. But recent data findings from the International Cocoa Initiative's (ICI) Child Labour Monitoring and Remediations Systems (CLMRS) has revealed a 'sharp rise' in hazardous child labour between March 17 and May 15. The corona virus pandemic has been blamed for this sudden surge in the number of child labour cases, especially in Cote d'lvoire known as the largest producer of cocoa.
There was a 22 percent increase in cases of child labour. With schools closed, it seems that using children for cocoa production looked like a viable option.
According to 2015 US Labour Department reports, more than two million children were then engaged in dangerous labour in cocoa growing regions. About two-thirds of the world's cocoa supply comes from West Africa.
The lawsuit was originally filed in 2005 and was twice dismissed by a federal judge before a panel of the 9th U.S. Circuit Court of Appeals, based in San Francisco, revived it. Both the companies have denied any use of child labour. But the issue is that the whole Ivory Coast has been making use of children to meet their cocoa production, the substance that is largely consumed by chocolate giants like Cargill and Nestle.
In 2019, our work with #cocoa-growing communities expanded to Cameroon with our partner @Cargill. We're supporting them to implement #ChildLabour Monitoring & Remediation Systems. Find out more about our activities & results in our 2019 annual report https://t.co/IDv370B5wb pic.twitter.com/ZhGOORIpwM

— ICI (@ICI_children1st) June 25, 2020