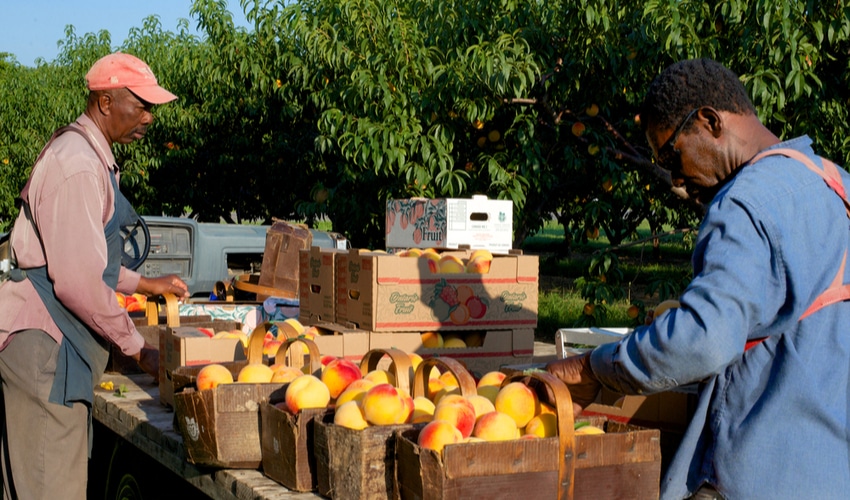 Canada: COVID-19 exposes prolonging health and income concerns among migrant workers
While Canada's migrant workers have been facing difficulties amid unsafe living and working conditions for decades, the COVID-19 pandemic has intensified their crisis this year. Thousands of migrant agricultural workers come to Canada in search of livelihood every year, and after their work, they return to their homes. However, this year, pandemic restrictions and safety protocols are making it difficult for these migrant workers to sustain a living.
According to Canada's COVID-19 protocols, workers arriving in any region of the country will have to stay in quarantine for 14 days. As per reports, the quarantine centres are over-crowded, lack basic sanitation facilities and proper ventilation, which is adding to the long-standing concerns of the workers. Testing has been going on with the efforts of local health officials following which more than 350 COVID-19 cases have been confirmed among the migrant workers till date. Several of them have died due to insufficient health care.
One of the biggest challenges migrant workers are facing in such dire circumstances in Canada is the delay in accessing public healthcare, particularly, if any worker shows COVID-19 symptoms. Notedly, public healthcare accorded to permanent Canadian citizens is significantly non-existent for migrant workers.
Not just farm workers, but migrant labourers in other sectors, such as the meat-processing industry, are facing a similar crisis. Due to a lack of basic healthcare facilities amid a global health pandemic, illness and deaths among migrant labourers working in various sectors have increased manifold in the past few weeks.
The Migrant Workers Alliance for Change has been regularly writing letters to the federal government raising concerns about the mismanagement of safety protocols in quarantine facilities on farms and inequalities in income supports for farm workers. The Migrant Workers Alliance for Change is a coalition of 28 national and local organizations that support the rights of migrant workers. They have been calling for the government to provide full immigration status for non-permanent residents such that migrant labourers are able to protect themselves from the health crisis.
According to Syed Hussan, the executive director of Migrant Workers Alliance For Change, 7,50,000 temporary permits are issued every year for migrant workers. Foreign agricultural workers from Mexico and other countries in Latin America and the Caribbean have been coming to Canada for more than 50 years now in search of a better source of income to survive their families in their hometowns.
WATCH & SHARE
Migrants are falling sick and dying, it is time for #StatusforAll. Call @JustinTrudeau : https://t.co/uPI6k1qy4N https://t.co/2BGLqTu7Nt

— Migrant Workers Alliance for Change (@MWACCanada) June 29, 2020