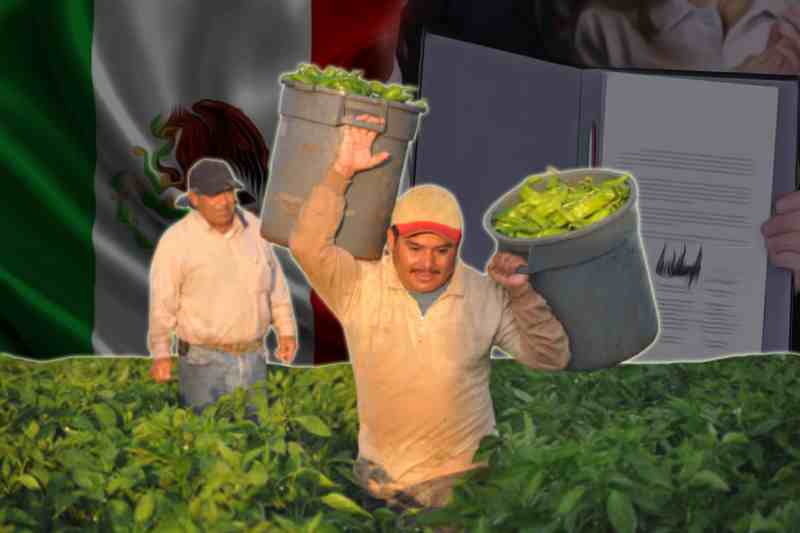 Mexico urges US
Mexico urges US: Mexico said it will use USMCA to ensure that the US vaccinate its migrant workers against COVID-19
Amid the ongoing vaccination efforts across the world, Mexico is calling on the United States to vaccinate Mexican migrant workers employed in various parts of the country.
Mexican Foreign Minister Marcelo Ebrard recently stated that the US is responsible for providing COVID-19 vaccines to its migrant labour working across the US. The Mexican government is reportedly seeking to invoke the labour section of the United States-Mexico-Canada Agreement (USMCA) in a bid to exert pressure on Washington to vaccinate Mexican migrant workers.
Speaking to media last week, the Foreign Minister affirmed that both Mexico and the US are equally responsible to guarantee that all workers, irrespective of their immigration status, are administered the COVID-19 vaccine. He cited Article 23.8 of the free trade agreement (USMCA) between the US, Mexico, and Canada that provides protection for migrant workers, added that their health cannot be compromised.
Ebrard also maintained that any exclusion of Mexican workers from the vaccination campaign will be a violation of the free trade agreement, following which necessary legal provisions will be implemented.
"We will be vigilant because it is an obligation of the US government which is agreed in an international treaty," he said, as quoted by reports.
Taking note of the matter, the Foreign Affairs Secretary urged the incoming Joe Biden administration to ensure measures to vaccinate all migrant workers against the COVID-19 disease. He also called on the US labour unions to assist Mexican workers on the issue.
This development came in view of the remarks made by Nebraska Governor Pete Ricketts, saying that undocumented migrant workers in the state would not be eligible in the vaccination campaign. However, after mass criticism, the Governor later backed away from his statement, notifying that the immigration status of the workers would not be checked for administering the vaccine.
Mexico launched its vaccination programme in December 2020 with its military administering the Pfizer-BioNTech COVID-19 vaccine to healthcare workers and other frontliners across the country. According to Deputy Health Minister Hugo Lopez Gatell, the brigades have administered COVID-19 vaccines to more than 46,000 medical workers out of the total 750,000 since the launch of the inoculation campaign. While on one hand, the Mexico government is carrying out the massive vaccination campaign, on the other, new infected cases have continued to rise in the country. As of now, Mexico has witnessed more than 1.64 million total infections.