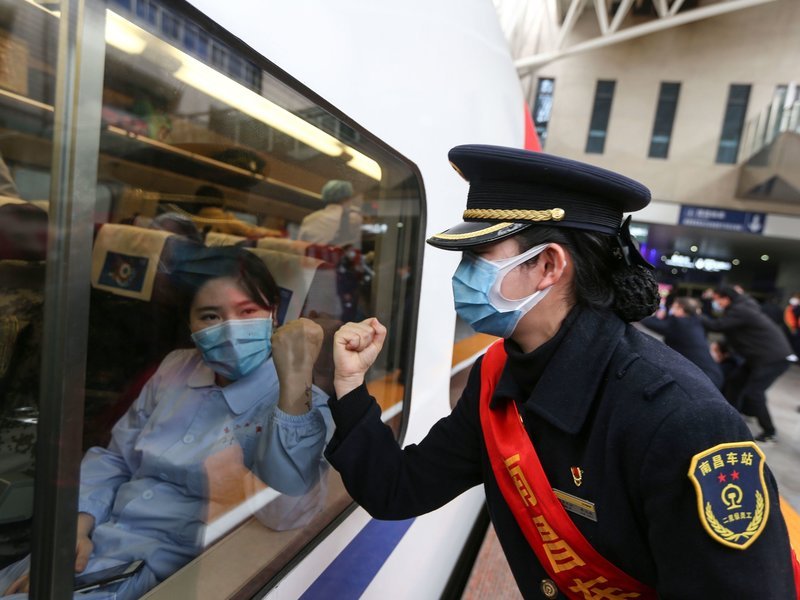 (C)NPR
By Victoria Hudson.
All countries affected by the new coronavirus, COVID-19, have provided for the temporary reduction or suspension of activities, together with the possibility for the company to resort to work from home and social safety nets. However, heterogeneous sectors are necessary for the provision of basic services to the population, from food factories, film and food packaging, to manufacturers of medicines and health equipment. In addition to the new heroes of the coronavirus emergency as doctors and nurses, the police officers, members of the armed forces, the operators of finance, but also public employees engaged in the collection of waste and in the need to go to the workplace cleaning our streets. In Italy, as in China, the government has issued a protocol in an attempt to combine the continuation of production activities with the guarantee of conditions of health and safety in the workplace. As part of this objective, the continuation of production activities can in fact only take place in the presence of conditions that ensure adequate levels of protection for workers.
Among the first measures taken by companies to protect workers during the epidemic, there was first of all a change in communications informing all workers and anyone who enters the workplace about the provisions of the Authorities, delivering or posting at the entrance and in the most visible places of company premises, of specific information leaflets, which remind the obligation to stay at home in the presence of fever or other flu symptoms and to call the family doctor and health authority; the awareness and acceptance of not being able to enter the company, or to remain there and to have to declare promptly where, even after entry, if these symptoms exist. Workers must also undertake to promptly and responsibly inform the employer of the presence of any flu symptoms during the performance of their work, taking care to remain at an adequate distance from other people present to protect themselves and others.
Companies, including public and private bodies, must in any case reduce the work shifts of their employees by trying to limit the permanence of people in the workplace. Disinfect and sanitize environments constantly to limit the risk of contagion. With the onset of the pandemic, health workers and doctors were the first victims of the virus. In Italy workers in hospitals and private clinics have worked for endless shifts and too often without personal protective equipment such as gloves and masks. It is important that governments take immediate action to provide workers with the means to work safely, securing lives that can save other lives.