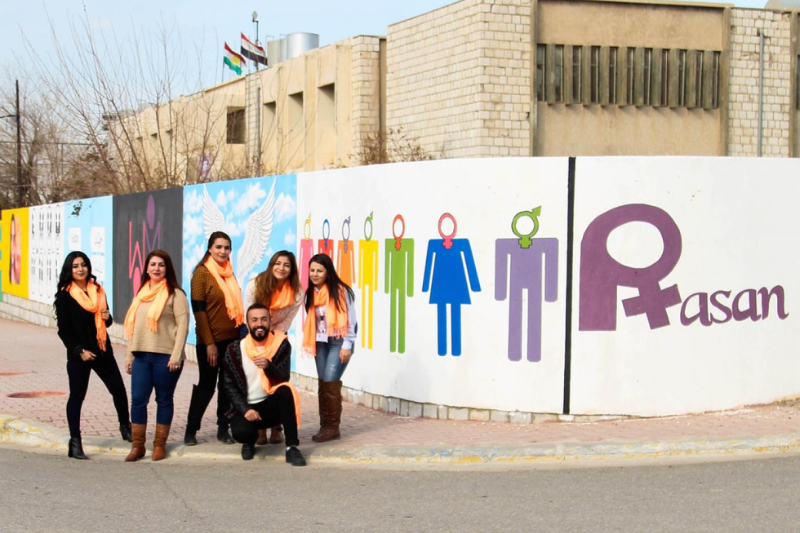 closure of rasan makes lgbt+ community more vulnerable in iraqi kurdistan region
The LGBT+ community in the Iraqi Kurdistan region is feeling more vulnerable than ever with the closure of Rasa Organization ordered by a court on May 31, 2023. It was the only human rights organization that vocally supported lesbian, gay, bisexual, and transgender (LGBT) rights in the Kurdistan region of Iraq. 
Tanya Kamal Darwish, CEO of Rasan Organization, said they were ordered to shut because of their logo. Darwish said the judge took issue with the organization's logo because it contains colors of the rainbow. The executive added the expert committee confirmed that Rasan's logo is a complete expression of its activities in the field of "homosexuality".
Adam Coogle, deputy Middle East director at Human Rights Watch, highlighted shuttering Rasan as a direct threat to the lives and wellbeing of the vulnerable people they support. He said the government has sent a clear message that it does not respect the freedom of association.
Keep Reading
The closure of Rasan follows a lawsuit filed against the organization back in February 2021 by Omar Kolbi, a member of the Kurdistan Parliament. He accused Rasan of promoting homosexuality, and engaging in activities that were against social norms, traditions and public morality. The lawsuit also saw the arrest of 11 LGBT rights activists who were current or former employees at Rasan.
Darwish said they never expected the government to take action against them as Rasan was not doing anything illegal. Rasan operated in Sulaimaniya for nearly 20 years, and often faced threats and official reiteration for its activism and work. The organization provided legal, psychological and social support for women and LGBT clients, raised awareness of LGBT and women's rights, collected and compiled data relevant to the LGBT people and gender-based violence.
76 lawmakers in the Kurdistan Parliament of northern Iraq, in 2022, signed a bill banning the promotion of homosexuality. The bill states that anyone, either by action or speech, promotes or urges for homosexuality would be sentenced to imprisonment. It should be noted the Kurdistan region are majorly Muslims and follow Islamic Sharia law.