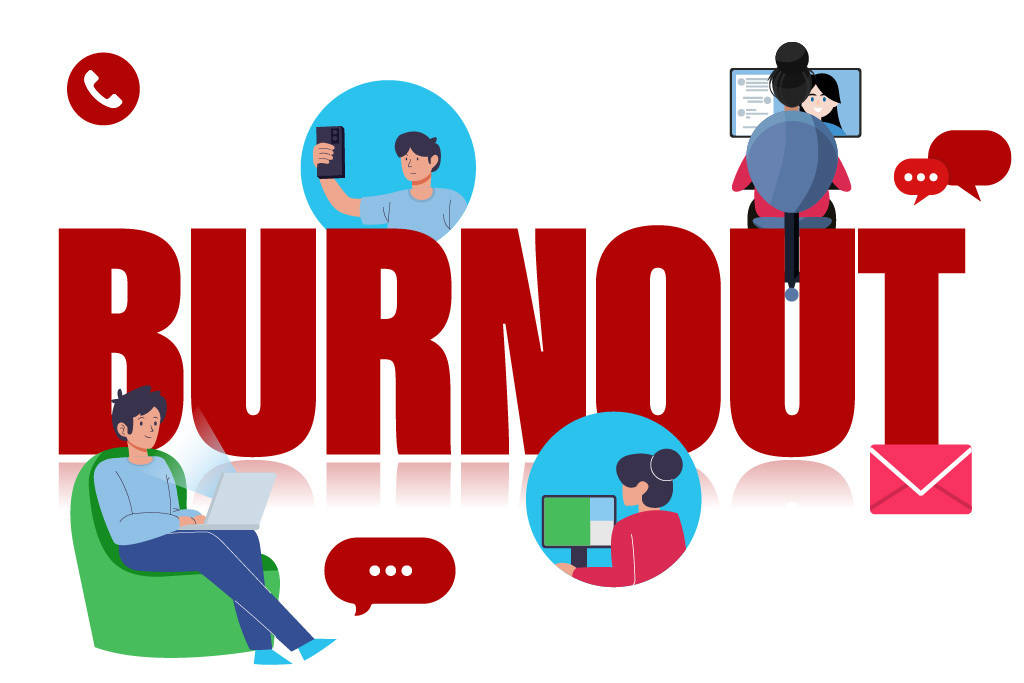 Possible burnout is troubling working professionals and others in the times of lockdowns
The pandemic induced lockdown has brought both challenges and opportunities to improvise and innovate. But the one thing which is troubling working professionals and others in the times of lockdowns is a possible burnout.
If people thing working from home is anywhere a boon, it is not proving to be one. Also, for women who are working mothers or housewives, work has mounted manifolds as children are inbound and keeping them engaged or doing school work through various online modes is also becoming taxing and challenging.
It looks like more of an insult at such times, if someone was to offer a work from home professional or housewife an online hobby option. But there are a few things you can do to ensure you don't come on the receiving end of a burnout.
Me- Time- First: Start by prioritizing your work. Ensure you give yourself enough time to wake up and do some meditation or exercise. The 'me-time' should be topmost and the first thing when you wake up. Mark with a good conversation, music and a cup of coffee or tea.
Divide To Unite: Ensure you are not the only one running around doing chores at home.Make your children equally responsible of dividing their time to help with tasks. They could be simple ones like dusting a part of the room, putting utensils back in their place, administering the machine or feeding the pet at home or even watering the plants-tasks at home can be endless.
Meals Together: Try to have a meal together. If possible, encourage the household to cook together. This breaks the monotony and also helps bond better. When children learn to contribute their effort and time, they appreciate the effort being put for them by their parents too. Even with couples, this is an excellent way to contribute to each others' professional and personal well being.
Befriend The Boss: Speaking to your boss and requesting to have evening off to yourself once or twice a week is a good idea. Explain the need to clear your head and replenishment. Keep your weekends to yourself, as much as possible. This will give enough time to get your spirits back. Watch movies with children; speak to old friends and relatives preferably over the phone and not video conferencing. Over and above all this, keep the negative news at bay. Due to the influx of social media and access to instant news, the sense of panic and unrest is always at its peak. Also, one does not know the authenticity of every bit of news floating around. Keep yourself moderately informed through reliable sources, but don't overfeed your mind with it.