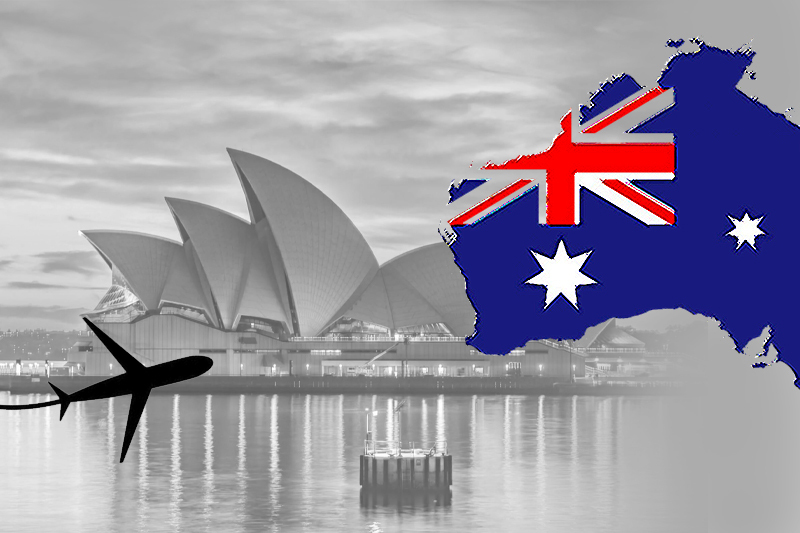 australia big changes soon for faster skilled worker entry
Are you a skilled worker dreaming of moving to Australia? Well, get ready for some exciting news! The Australian government is proposing big changes to their current skilled worker entry system that will make the process faster and more efficient.
In this post, we'll dive into what these changes are and how they could benefit you as a skilled worker looking to start a new life Down Under. So let's jump in and explore what's coming next for those hoping to make Australia their new home!
Australia's current skilled worker entry system, also known as the General Skilled Migration program, is a points-based system that assesses applicants based on their age, education level, work experience, and English language proficiency. The higher your score on the point scale, the more likely you are to receive an invitation to apply for a visa.
The current system has been in place for several years and has helped many skilled workers from all over the world migrate to Australia. However, it can be quite competitive and time-consuming. Applicants have to wait for months or even years before receiving an invitation to apply.
Additionally, certain occupations are prioritized by the government under this program. These include healthcare professionals such as doctors and nurses, and engineers of various types like civil engineers and mechanical engineers among others.
Despite its flaws though, the current skilled worker entry system offers excellent opportunities for qualified individuals who want to live and work in Australia permanently. Nonetheless, the proposed changes could potentially make things easier for applicants looking towards migrating Down Under
The new proposed changes to the system
The Australian government has recently proposed some significant changes to the skilled worker entry system, which would make it easier for highly skilled professionals to migrate and work in Australia. One of the key aspects of this new proposal is that the current visa categories will be streamlined into one single category for all skilled workers.
Additionally, there will also be an increase in the age limit for certain applicants, as well as a reduction in English language requirements. The government has also announced that they will prioritize applications from those who have job offers or are already working in regional areas of Australia.
Keep Reading
The proposed changes aim to attract more highly-skilled workers to fill critical skill shortages across various industries throughout Australia. This means that if you're a skilled worker looking to move Down Under, these changes could potentially benefit you by making it easier and faster for you to obtain a visa.
However, while these changes may seem like good news at first glance, it's important not to get too excited just yet – they are still just proposals and haven't been implemented yet. It's best to keep up-to-date with any further developments on this matter so that you can plan accordingly.
What this means for skilled workers wanting to move to Australia
The newly proposed changes to Australia's skilled worker entry system mean that there will now be more opportunities for skilled workers wanting to move to the country. The focus will shift toward applicants with higher skills, qualifications, and experience.
This means that if you are a highly-skilled worker in your field, you have a better chance of receiving an invitation to apply for a visa. Additionally, the government has announced that it will increase the number of places available under the program from 160,000 to 191,000.
Another significant change is that English language requirements may be reduced or removed altogether for certain highly-skilled occupations like medical professionals and academics. This could make it easier for individuals in these fields who may not meet current language requirements but possess valuable skills and expertise.
These changes mean that Australia is looking to attract top talent from around the world while also addressing skill shortages within its workforce. If you are considering moving to Australia as a skilled worker, it's important to stay up-to-date with any further developments so you can take advantage of potential opportunities presented by this new system.
How to make the most of the new system
Now that we know about the proposed changes to Australia's skilled worker entry system, let's talk about how you can make the most of it. First and foremost, it is crucial to stay up-to-date on any developments or updates related to the new system.
It may also be helpful to seek advice from a migration agent specializing in Australian immigration laws. They can provide guidance on which visa pathway would be best suited for your skills and qualifications.
Another important factor is improving your English language proficiency. As mentioned earlier, points will be awarded based on language ability, so taking an English language exam such as IELTS or PTE Academic could significantly increase your chances of being selected.
Additionally, having relevant work experience and education qualifications that align with occupations in high demand could also give you an advantage under the new system.
Ensure all documents and information provided are accurate and complete before submitting your application. This will avoid delays or potential rejections due to errors or inconsistencies in your submission.
By following these tips, you can maximize your chances of success under Australia's new skilled worker entry system.
Conclusion
Moving to Australia can be a dream come true for many skilled workers looking for better opportunities and quality of life. With the proposed changes to the skilled worker entry system, it is important to keep up-to-date with any updates or announcements from the Australian government.
The new points-based system will provide more opportunities for skilled workers in various industries to migrate to Australia. However, it also means that competition may increase as more people become eligible under this new framework.
To make the most of these changes, potential applicants must ensure they have all the necessary qualifications and experience required by their industry. They should also consider hiring an immigration consultant who can guide them through the application process and help them understand how best to present themselves under this new system.
While change can be daunting, these proposed updates are a positive step towards making migration easier and faster for those with valuable skills needed in Australia's workforce.