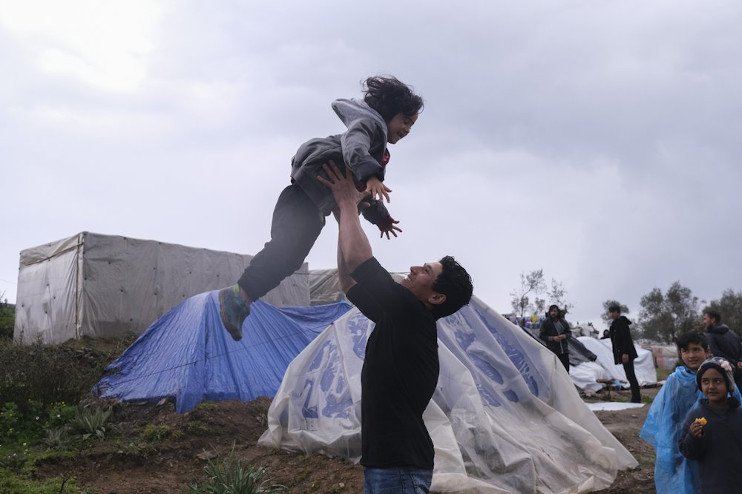 (C)GreekHerald
A group of European Union countries agreed to house 1,600 migrant children who arrived in Greece without their parents. The first group are likely to find shelter in Luxembourg by next week, according to Yelva Johansson, the European Union's Home Affairs Commissioner.
It is noteworthy that there are more than 42 thousand immigrants currently living in overcrowded camps on the Greek islands, of whom about 5500 are unaccompanied minors. According to the Europol Police, about 10% of them are under the age of 14.
Finland, France, Germany, Luxembourg and Portugal have offered to house these children. Johansson said that at least two other countries expressed the desire to participate in this humanitarian mission, during the meeting of European Union Interior Ministers. But they did not disclose the two countries.
Earlier this week, Johansson had confirmed that migrant children traveling unaccompanied "face violence, abuse and exploitation. Many of them disappear from asylum and reception centers and do not know where to go. I fear that many of them fall into the hands of criminals". She said
Johansson said that the Greek authorities had told her that few of these migrant children went to school every day, but some stopped, while many chose to take vocational training instead of studying. She added: "Many people live in fairly fine conditions, but some have disappeared from view."
Last September, Greece asked for help in caring for single immigrant children. In turn, the European Commission has also requested assistance from member states in this file, but no country has yet provided any assistance to Greece.
Johansson noted that the tensions between Greece and Turkey over migrants may have prompted European countries to act today.
In a related context, the European Frontier Protection Agency "Frontex" announced that it had deployed 100 new border guards in Greece to help protect the European Union borders there from migrant pressure. Frontex explained that the deployment of guards from 22 European countries is part of a rapid border intervention at the request of Athens.
The assistance will also include the dispatch of ships, reconnaissance aircraft and thermal vision vehicles to carry out the "Frontex" mission of the rapid Aegean 2020 border navigation intervention.
Frontex quoted its CEO, Fabrice Legeri, as he said during the launch of the operation in the Greek town of Orestiada: "The presence of 100 individuals from all over Europe highlights the fact that protecting the freedom, security and justice of the European region is a shared responsibility of all member states and Frontex."