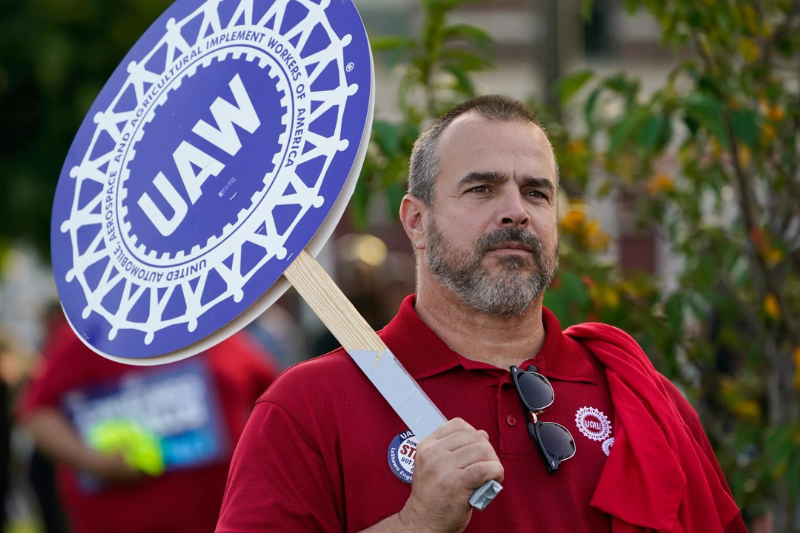 146,000 employees set to strike, uaw union shatters 'insulting' wage offer
Tensions are high after the United Auto Workers (UAW) union rejected wage and benefits offers from all three Detroit automakers on Friday. Shawn Fain, Union President, told hundreds of thousands of workers that he threw proposals from Ford, General Motors and Stellantis into a wastebasket. He said 146,000 employees are waiting for a fair contract. Fain warned that if there aren't agreements by 11.59 pm Thursday, there will be a strike at all three if need be. 
Mark Stewart, chief operating officer of Stellantis North America, said they remain committed to bargaining in good faith and reaching a fair agreement by the deadline. He highlighted that through the company's equitable offer, they are seeking a timely resolution.
Stellantis' Friday offer was a bigger pay rise, offering wage increases in each year of a new four-year contract totaling 14.5 percent. The proposal included a $6,000 one time inflation protection payment in the first year of the contract and $4,500 in inflation protection payments over the final three years of contract. Stellantis counter offer boosted hourly wages from $15.78 to $20 for temporary workers and speeding up the progression timeline from eight years to six years for employees who are moving through the pay scale from starting wages. 
Keep Reading
Ford offered 9 percent raises, in its latest offer, over four years and lump sum payments. General Motors offered 10 percent plus lump sums. But the UAW has rejected these offers, describing the pay offer as "shameful and insulting", as well as "deeply inadequate". 
Experts believe a strike against these automakers could cause damage to the industry and national economy as well. It should be noted that the auto industry accounts for about 3 percent of the nation's economic output. And a prolonged strike means higher vehicle prices and a shift to Asian automakers. 
The UAW president argues that automakers can afford raises to make up for inflation and previous concessions because they are making billions in profits and paying millions to CEOs. The union is demanding 46 percent across-the-board pay raises, a 32-hour week with 40 hours of pay, restoration of traditional pensions for new hires, and union representation of workers at new battery plants.