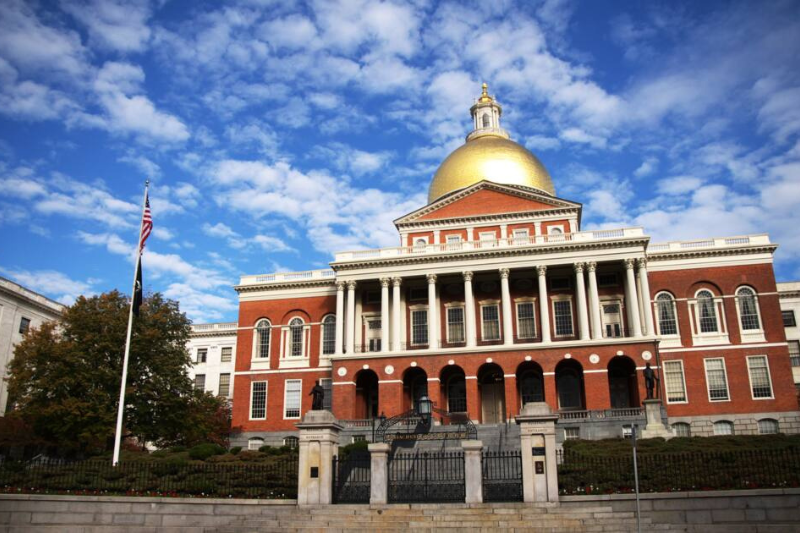 10 richest massachusetts towns
Last updated on August 14th, 2023 at 05:30 am
Massachusetts is a popular destination for foodies, history buffs, and people who enjoy the autumn foliage. It also has some of the richest communities in the country. You can locate the most opulent neighborhoods in Massachusetts by consulting this list of the ten wealthiest towns in the state.
Here is the list of 10 Richest Massachusetts Towns-
| Name | Population | Per Capita Income | Avg. Home Price (In Million) |
| --- | --- | --- | --- |
| Dover | 6,279 | $133,500 | $1.6 Million |
| Weston | 11,261 | $107,793 | $2.1 Million |
| Wellesley | 28,747 | $97,262 | $1.9 Million |
| Carlisle | 5,181 | $91,493 | $1.2 Million |
| Hingham | 24,311 | $91,263 | $1.25 Million |
| Winchester | 22,662 | $90,356 | $1.4 Million |
| Medfield | 12,915 | $88,348 | $908,164 |
| Wayland | 13,724 | $86,947 | $1.0 Million |
| Sudbury | 18,317 | $86,008 | $1.04 Million |
| Hopkinton | 18,943 | $85,400 | $833,389 |
1. Dover
Dover is the wealthiest community in Massachusetts. This city, which is primarily a residential area, is located along the southern banks of the Charles River and is about 40 minutes from Boston. The neighborhood's family-friendly atmosphere is aided by its well-regarded public school system, secure streets, and charming atmosphere. Dover is the best place in the state for a luxurious lifestyle, with a per capita income of roughly $134k and average home prices close to $1.6 Million.
2. Weston
The second-richest town in Massachusetts is Weston. This wealthy neighborhood, which is about 15 miles outside of Boston, is home to 11,261 people. Residents of Weston appreciate the town's almost 100-mile stretch of outdoor pursuits, which include cross-country skiing, golf courses, and horseback riding. Weston is not only one of the wealthiest towns in Massachusetts but also in the entire country, with a per capita income of roughly $108k and average local home values of $2.1 Million.
3. Wellesley
Wellesley is not only one of the wealthiest communities in Massachusetts, but it's also one of the safest. This city, which is located just outside of Boston, has a safety rating of 4.6, which is about 30% higher than the state average. Additionally, Wellesley is a well-liked option for students and young professionals and is home to several state universities. With a per capita income of about $97k, Wellesley is a good place for wealthy families, giving the local resident base a youthful spirit.
Keep Reading
4. Carlisle
Another one of the wealthiest towns in Massachusetts is Carlisle. This small rural town, which has only 5,181 residents, is well known for having many permanently protected natural areas. It is located northwest of Boston. Residents of this charming farm town can take advantage of the nearby wooded areas, historic buildings, and a generally laid-back atmosphere. Carlisle continues to be one of the most coveted areas in all of Massachusetts, with a local per capita income of $91k.
5. Hingham
One of the most opulent towns in Massachusetts is Hingham, which is situated on Boston Harbour. This city has a charming coastal atmosphere because it is situated on about 21 square miles of gorgeous northeastern shoreline. Bare Cove Park, Black River, World's End Peninsula, and Hingham Harbour are a few of the local points of interest. Additionally, Hingham is one of the wealthiest cities in Massachusetts thanks to its breathtaking views of the Boston skyline, which help to maintain local home prices at or below $1.25 million.
6. Winchester
Another desirable area for waterfront living is Winchester. There are several nearby bodies of water in this city, including the Aberjona River, Wedge Pond, Winter Pond, and Mystic Lakes. Winchester is a great option for commuters because it is just a few miles from the heart of Boston and has access to the MBTA Commuter Rail. Homes priced at $1.4 million or more are still available in Winchester, a posh neighborhood in the Boston area thanks to the neighborhood's Victorian architecture and very walkable streets.
7. Medfield
One of the best towns for foodies and outdoor enthusiasts is Medfield. This region has a wide variety of local eateries and coffee shops in addition to several breathtaking wildlife preserves. These include the Medfield Charles River State Reservation, the Rocky Woods Reservation, and the Medfield Rhododendron Reservation, all of which offer enjoyable outdoor activities for families. Despite having slightly lower average home prices than some of the other areas on this list, this region's residents are among the wealthiest in the state thanks to a per capita income of about $88k.
Read More: Also please check out the Top 10 Poorest City in Massachusetts
8. Wayland
Everyone agrees that Wayland is one of Massachusetts' wealthiest communities. This tranquil town offers its residents a small-town feel while still being close to amenities found in larger cities. It is located halfway between Boston and Worcester. Locals can enjoy a wide range of dining, shopping, sightseeing, and entertainment choices while also taking in Wayland's stunning natural surroundings. It's understandable why home prices in this area continue to hover around $1.0 million given the abundance of employment opportunities and excellent local school systems.
9. Sudbury
A town full of natural beauty and history, Sudbury. This city is a great place to see some of the most beautiful landscapes along the northeastern coast because it has so many natural parks, walking trails, and wildlife reserves. A wide variety of regional restaurants, the Wayside Grist Mill, ice skating, hockey games, and local artisan markets are among the area's other attractions. Sudbury, which has a per capita income of about $86k, is a wealthy community with a lot to offer.
10. Hopkinton
Hopkinton is not only one of Massachusetts' richest towns, but it's also one of the best. Residents will discover a tranquil, warm community outfitted with everything required to raise a family here. It is a highly sought-after location because of its exceptional combination of low crime rates, renowned school systems, and city amenities. Some of the lowest on this list, the average home price in this area is $833,000. Hopkinton is still one of the wealthiest areas in the state due to its $85k per capita local income.