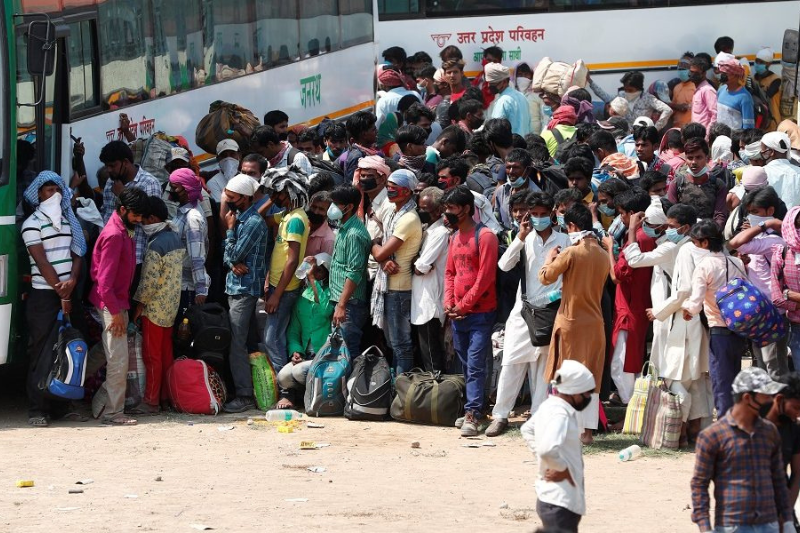 bihar double compensation for families of migrant workers
On Tuesday, the Bihar government increased the amount given to accident survivors and doubled the compensation given to the families of migrant workers who died while working in other states.
The majority of the nation's labor force is contributed to by the state.
The new regulations increase the amount of money given to the next-of-kin of migrant workers who pass away in other states from Rs. 1 lakh to Rs. 2 lakh.
Instead of the previous Rs 75,000 grant, those who are totally disabled as a result of an accident will now receive a grant of Rs 1 lakh. The workers who are partially disabled will now receive Rs 50,000 instead of the previous Rs 37,500. The choice was made at the cabinet meeting on Tuesday, which was chaired by chief minister Nitish Kumar.
According to cabinet department additional chief secretary S. Siddharth, the cabinet has approved the implementation of changes to rules 5, 5a, and 5b of the state migrant worker accident grant scheme under the labor resources department to facilitate enhanced compensation and grants in cases of death or accident involving migrant workers from Bihar in other states.
Keep Reading
According to Arvind Kumar, the joint labor commissioner for Bihar, compensation for the death or disability of a migrant worker would be given upon the request of the worker's family.
The claims form must be submitted with a number of supporting documents, including medical records, copies of the FIR, and post-mortem reports. Such claims are relatively infrequent for a state like Bihar. According to Arvind, we typically handle 115 to 120 migrant worker death claims per year.
The Department of labor resources does not have an estimate for the number of migrants from within the state.
When a large number of them returned home in an exodus-like situation during the lockdowns caused by the Covid-19 pandemic in 2020 and 2021, the disaster management department estimated the number at around 30 lakhs.
The majority of them were quarantined at designated centers and their homes after being forced to return due to the loss of employment and housing options.