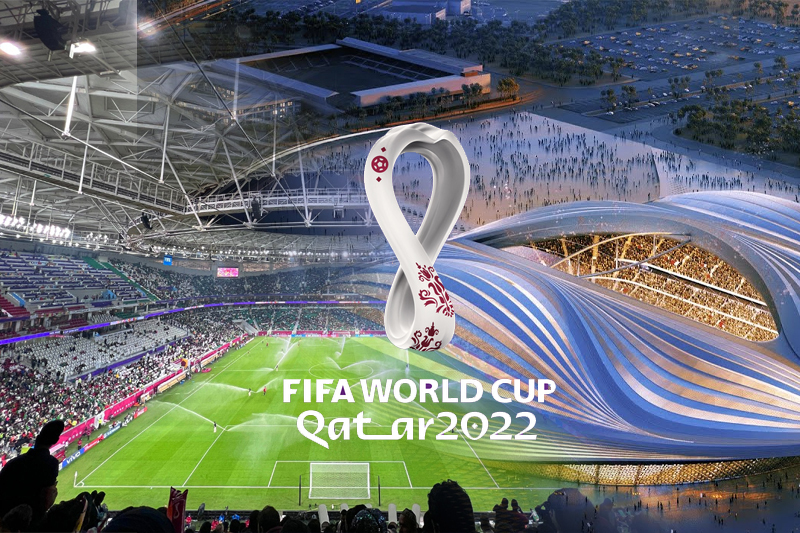 what's post world cup future for qatar's stadiums
A little footprint on the sand of Qatar was intended for the World Cup stadium. It must be taken apart soon. Seven games were held at Stadium 974, the last of which was Brazil's 4-1 victory over South Korea on Monday in the round of 16. The stadium will vanish, according to the Qataris, although it's unclear when. The multisport Asian Games, the Asian Cup, and possibly even the Olympics will soon take place in the Gulf nation.
FIFA's guidelines for a World Cup host's venue plan are very stringent. The main stadium with a minimum capacity of 80,000 people to host the final, at least one more with a minimum capacity of 60,000 to host a semifinal, and several more with a minimum capacity of 40,000. FIFA did allow Russia to have two stadiums with capacities below 35,000 four years ago.
When Qatar submitted a proposal and was awarded the hosting rights in 2010, it had a 12-stadium plan. That redevelopment plan was scaled back to eight stadiums around three years into its extensive preparations for the 2022 tournament. Before hosting the 2019 track and field world championships, the Khalifa International Stadium underwent renovations, and seven of them were brand-new constructions.
FIFA agreed to this because Qatari football didn't actually require that many new facilities. Furthermore, Qatar's 12-team Qatar Stars League games, which typically draw crowds of a few thousand, did not require such large venues.
The long-term commitment made during the bidding process was to reduce some venues' tiers by one following the competition. The less developed nations that require stadium infrastructure would receive the steel and seats as donations.
Keep Reading
Uncertainty surrounds the stadium costs in Qatar. Around $200 billion is thought to have been spent overall on World Cup preparation-related projects. For its money, Qatar received seven brand-new, unique arenas with compelling themes that drew influence from the local way of life.
The 69,000-capacity Al Bayt Stadium is designed to resemble a nomad's desert tent; the 89,000-capacity Lusail Stadium is styled after a hand-crafted bowl; and the Al Thumama Stadium is similar to a woven cap.
The late Zaha Hadid, who was at the time the most well-known woman architect in the world, is credited with drawing inspiration for Al Janoub Stadium from the sails of a pearl fishing boat. Many people noticed how elegantly feminine the roof's sweeping curves were.
Tens of thousands of migrant labourers, largely from South Asia, were brought in to work under circumstances that are the main focus of this World Cup scandal.
The number of employees that lost their lives or suffered injuries while working on tournament-related projects is unknown, in part because Qatar failed to compile statistics or look into the fatalities.
The so-called "kafala system," which bound employees to their employers, especially European construction companies, was changed in Qatar, and a monthly minimum pay of 1,000 Qatari riyals ($275) was instituted.
Rights advocates contend that Qatar does not police its laws strictly enough.
FIFA has demonstrated some receptivity to requests to establish a fund to compensate the families of migrant workers who have died or been hurt. The Qatari government has brushed off the requests as a PR gimmick and noted its own initiatives to guarantee that workers receive their back pay.