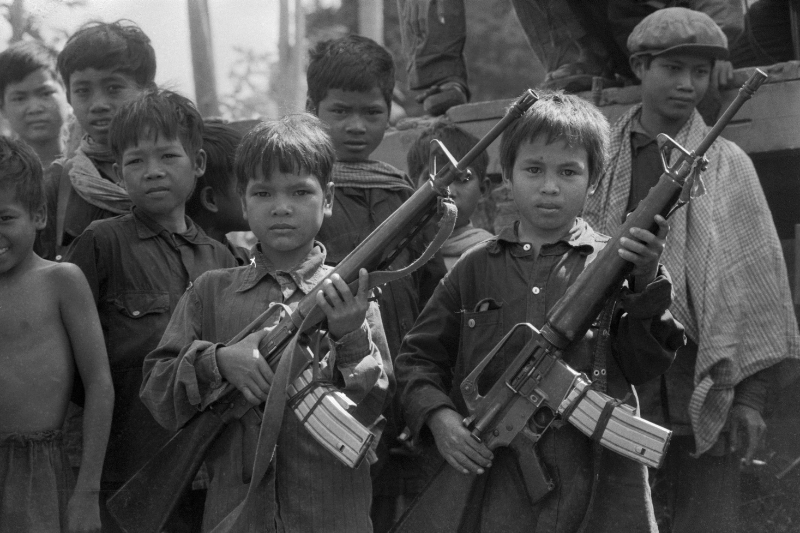 we need immediate cessation of recruitment and use of 'child soldiers'
The UN Security Council has identified six grave violations affecting children: sexual violence against children, attacks against schools or hospitals, denial of humanitarian access for children, abduction of children, killing and maiming of children, and recruiting them as soldiers.
The recruitment and use of child soldiers has been on the rise, despite the existence of an international mechanism to monitor and report violations against the young souls. This globally critical issue must be immediately confronted and addressed by the international community.
Experts have raised concerns over these grave violations and abuses against children being interconnected and intertwined. When a growing number of children get recruited as soldiers, there is a high chance of other violations also rising simultaneously.
Sadly, countries that witness internal conflicts and wars become a ripe place for some groups to recruit boys or girls as soldiers. Conflict leads to instability, causing militias and terrorist groups to increase their activities. These groups exploit the children to gain and expand power.
Keep Reading
Need Of The Hour: Reintegrating Child Soldiers Into Society
Children are often considered more expendable, cheaper to recruit and less likely to question orders. It is critical to help reintegrate child soldiers into society as they often undergo harsh training that inflicts serious long-term mental and physical damage.
Proactive measures must be taken to prevent the recruitment and use of child soldiers. These steps include empowering the young souls with education and addressing families' financial hardships as some parents get lured into giving up their children for financial incentives.
Syria in the Middle East is one of the countries witnessing a worrying spike in the recruitment of child soldiers. Some parts of Syria remain very unstable and insecure amid a brutal conflict raging for over 12 years. This is particularly true of the southern areas, including Deraa.
In order to bring an immediate cessation of some of the gravest violations against children, legislation and policies to prohibit the crimes and punish the perpetrators should be strengthened. The international community must follow up on its promises.