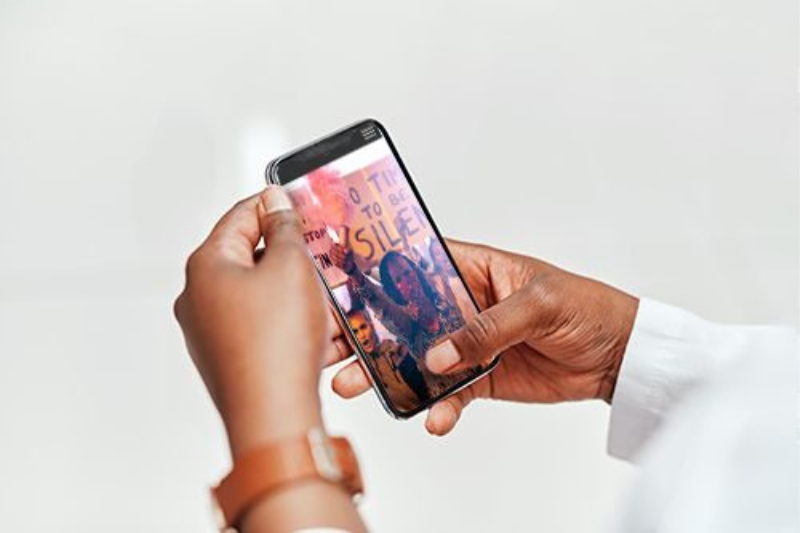 viral activism social media platforms amplify the voices for reunification of migrant families
There have been numerous reports of state child protection agencies in Europe removing migrant children from their parents. However, social media videos' dramatic scenes rarely provide the entire picture.
Care for one's children is both a parental responsibility and a right. What transpires, though, if they fall short or if state authorities decide to step in? Social media users have been outraged in recent months by a wave of videos and news stories that show authorities forcibly removing children from immigrant families in nations like Sweden, Norway, and Germany.
These videos are not always accurate, just like a lot of social media content. One video, for instance, on the Bangladeshi Facebook page Frontier Daily, depicts armed, uniformed German police removing a screaming child from an apartment while neighbors weep and protest. There is no truth to claims that the boy was removed after it was discovered that his parents had told him homosexuality was against the law, according to Martin Heising, a German attorney involved in the case.
International hostilities
Ariha Shah, a two-year-old Indian girl taken from her parents' care in Berlin in 2021, is another case that has garnered attention in Germany and India. Ariha Shah, who was only seven months old, was reportedly hurt due to an accident that occurred while her grandmother was present.
She was taken into the care of the Youth Welfare Office, or "Jugendamt," as a result of the injury, according to the authorities. Ariha Shah is still in state custody even though an investigation into an alleged sexual assault against the parents was ended without charges.
This year, a Bollywood film addressed the issue of migrant children being taken away from their homes in European nations. The play "Mrs. Chatterjee vs. Norway" was based on the true account of an Indian family whose two children were removed from their home in 2011 by Norwegian child protection services because their mother was allegedly feeding them with her hands and because the family was sleeping in the same bed.
The Norwegian ambassador to India claims that the movie does not accurately depict the situation. However, incidents like these have brought to light what some accuse of "cultural racism" on the part of European authorities who forbid immigrant parents from bringing their children up following their religion or culture. The removals have even been referred to as "state kidnapping" by some parents.
Keep Reading
Errors are committed
If child protection services in Germany believe a child is in danger, they have the legal authority to remove the child from the home. Although parents cannot stop the authorities from entering the house to take the children, they do have the right to challenge the authorities' decision to take the child to court, according to Heising.
According to Heising, mistakes are made quite frequently. Regardless of culture or immigration status, the family has already suffered harm by the time the court decides in this case.
"I don't think the issue we have here in Germany is one that only affects foreigners,"
Heising notes that migrant families may find it more challenging to have their cases heard in court because of the judges' lack of familiarity with their culture. Families fleeing Syria are often traumatized, and some have even endured torture at the hands of the government. Police intervention can be extremely stressful for them in particular.
Cultural issues
Heising is most concerned about a lack of consideration for the religion and culture of the kids who are taken into state custody.
"One of the issues I see (here) with Muslims, for instance, is that when children are removed from their families, they frequently go to (foster) families who are not Muslims, and there is this cultural conflict."
Muslims are not the only ones who are impacted. The Jains who are Ariha Sha's parents have expressed their displeasure that their daughter is being forced to eat meat and is thereby losing her identity, culture, and religion.
In a petition to German Foreign Minister Annalena Baerbock, they stated that "requests that her Jain heritage be preserved as much as possible are rejected by [the Jugendamt] saying that this is our, her parents' heritage, and not hers."
Heising cautions against accepting news about kidnapping cases at face value. He expressed skepticism about recent Facebook videos showing German police removing a young boy, saying he was "astonished" at how quickly people had reacted to rumors and social media videos without knowing the context.
What we witnessed in this video wasn't typical. Typically, police would not enter a home and remove a child in this manner.
There may be a larger picture to take into account, regardless of whether this was an extreme case or certain scenes were cut to heighten the dramatic effect in the video.