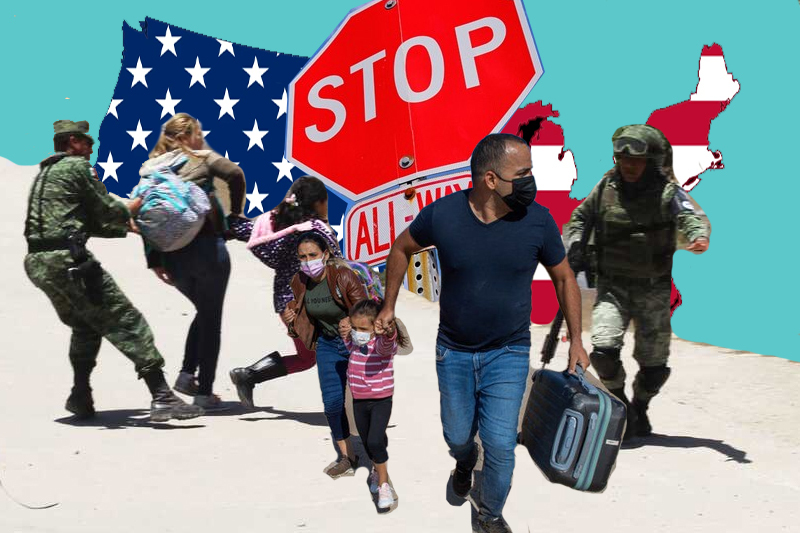 us rejects asylum applications of refugees who entered illegally through mexico
Alejandro Mayorkas, the Secretary of Homeland Security for the United States, announced on Friday that beginning May 11, 2023, the United States will no longer accept asylum applications from migrants who illegally enter the country through the border with Mexico. This decision was made by the United States.
In recent years, a significant number of Afghan refugees have traveled along this path, entered the United States and Canada, and applied for asylum certificates in both of those countries.
According to the new rule, asylum claims must be submitted in the United States by refugees fleeing persecution in any country they visit en route to the United States. They will not be eligible for asylum in the United States, and if they enter the country, they will be dealt with appropriately.
Related Posts
This program was part of President Biden's election campaign, in which he promised to prevent an increase in the number of people entering the United States illegally.
As a result of the deteriorating humanitarian situation in Afghanistan and the Taliban's takeover of the country in August 2021, a significant number of Afghans immigrated to Brazil on humanitarian visas. They leave Brazil and travel a long and dangerous route all the way to Mexico, from where they enter the United States and Canada.
In the meantime, the governments of the United States of America and Mexico have agreed on new immigration policies. The goal of these policies is to reduce the number of people who cross the border illegally while also making it possible for migrants to access other routes in preparation for the anticipated increase in the number of migrants after the end of pandemic restrictions.
The United States of America relies heavily on Mexico's assistance in securing its southern border and halting the flow of illegal immigrants into the country. Mexico plays a pivotal role in this effort.
It has been reported that migrants from countries as far away as Haiti and Brazil are making the journey on foot up through Mexico, and it is difficult to send them back to the countries from which they came.