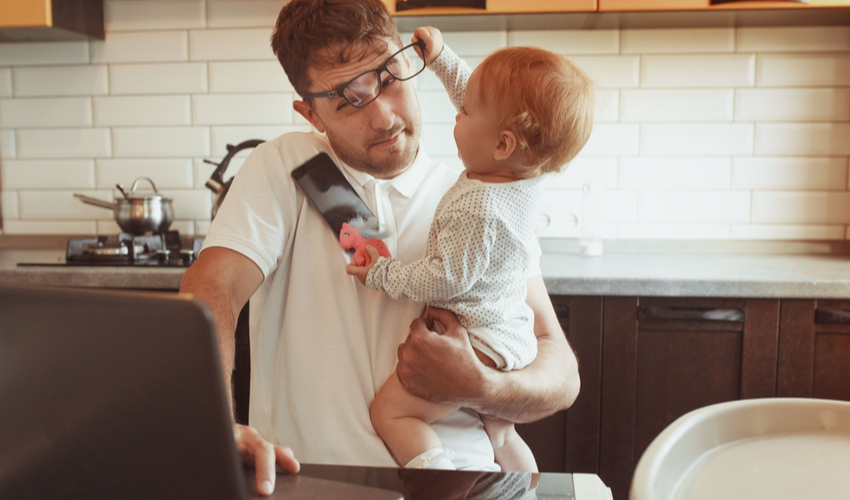 super dads are tied up with office work and find less time with family
Father's Day is a day to celebrate fathers and parental bonds, also the importance of fathers in society. A day to appreciate super dads, who are tied up with office work and find less time with family and children. 2020's Father's Day comes at a time when most people are working from home due to the Covid-19 crisis, so here is an opportunity for fathers to spend quality time with family.
However, Work-life-balance is the best way to maintain both work and personal time. It's necessary to spend time with your children, and not let boredom hamper your quality time. Here are ways to keep the day exciting and engaging with kids.
Learning new skills/DIYs with kids:
In everyday life, learning is the key to enhance skills and mental ability. The best way to spend time with kids is to learn a new skill and share the experience of learning with them. This helps kids to form a habit of enjoying new activities and not find learning a dull experience. Dad's could join an online class with their kids, or watch DIY videos and try new interesting crafts, painting, baking, constructing, etc.
Exercise or workout session with family:
Daily exercise is very vital in keeping fit, especially during the lockdown or coronavirus outbreak. Several online exercise videos can be followed and practiced daily with family and kids. Parents can enjoy skipping, Yoga, and Zumba dances with kids while in stay-home protocols.
Prepare small meals/recipes together:
Cooking is a therapeutic and healthy way to keep fit. During a hectic schedule during work from home, Dad's could take out little time to fix a quick meal with kids. It will be enjoyable and fun to cook something quick, and easy together and eat it.
Plan a virtual party with family or friends and their kids
Parents could celebrate birthdays, father's day or any occasion virtually on a video call with family and friends. Baking a cake at home with kids would add more to the celebration. It will be such a good time for everybody when fun games, music, snacks and cutting cake will be added to the evening.
Related News: https://www.theworkersrights.com/work-life-balance/2020/06/19/how-feasible-is-work-from-home-in-the-long-run/