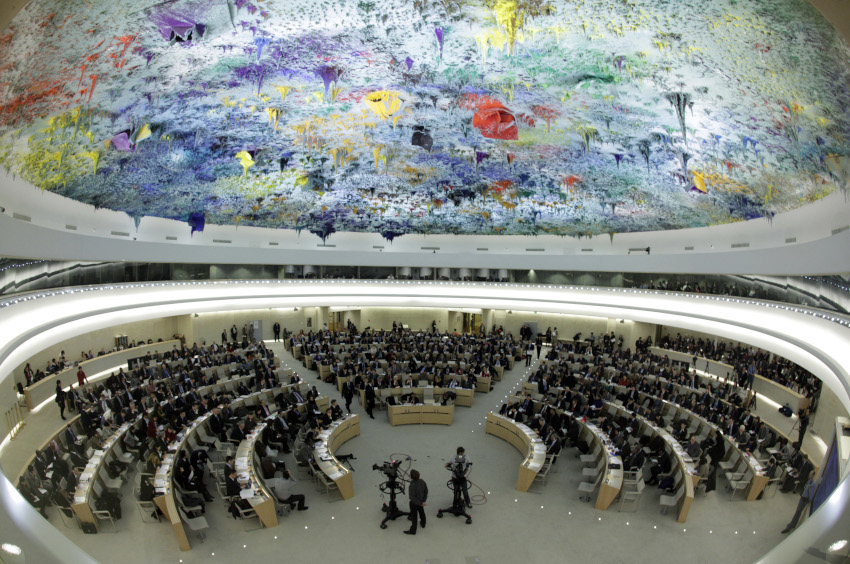 (C)Brookings Institution
During a session held by the Human Rights Council at the international organization's headquarters in Geneva. Countries, organizations and international personalities, including the United Nations Special Rapporteur on the human rights' situation in Iran, Dr. Javed Rahman, called on the Iranian regime to be transparent about the extent of the Corona virus and the measures taken to reduce it, as well as the number of people killed in last November's protests.
Dr. Rehman presented his periodic report on Iran's' violations, including recent protests' repression and the ongoing state of congestion in the country, also the Iranian authorities' silence about the November protests' dead and detainees.
Journalists and human rights activists repression, and the persecution of minorities, women, workers, and marginalized groups in Iranian society have been strongly criticized by the report.
During the Iranian protests, the authorities used excessive force against the demonstrators and at least 7,000 people were arrested. The Special Rapporteur said.
Rahman reiterated his call for an investigation into Iran's protests, and noted harsh sentences such as the death penalty against protesters, including those who confessed under torture.
Various countries have taken a strong stand against the Iranian regime and condemned its widespread violations, and demanded that strict measures have to be taken to hold the perpetrators of the murders against demonstrators, activists and minorities accountable.
Sweden welcomed Javed Rahman's report and urged Iran to fully cooperate with the Special Rapporteur. Belgium also expressed concern about the excessive use of force during Iranian protests, especially in areas inhabited by minorities.
The Swiss delegate expressed concern about the excessive use of force by Iranian security forces, especially during Iran's protests, and called on Tehran to release all arrested individuals for exercising their rights.
The representative of Saudi Arabia expressed the Kingdom's concern about the violation of the economic, social and cultural rights of minorities in Iran, including Ahwazi Arabs, Kurds, Baluch, and Azerbaijani Turks, who said that they face discrimination in the right to education and the equitable wealth distribution and other rights, calling on Iran to fulfill its international obligations and stop Interventions in other countries.
The United Kingdom declared its concern about the human rights situation in Iran, especially about the persecution of minorities and the use of death penalty.
The Ahwaz Human Rights Organization also highlighted in a statement the deteriorating human rights situation against Ahwazi Arabs in Iran who suffer from repression, persecution and discrimination by the Iranian authorities.
Members of the organization spoke of the Iranian Revolutionary Guards and Iranian security committing a massacre in the Ma`shur region, south of Ahwaz province, killing 148 peaceful demonstrators during last November's protests.
Many countries called to extend the UN Special Rapporteur's mission and to pressure the Iranian authorities to allow him to visit Iran in order to prepare field reports.