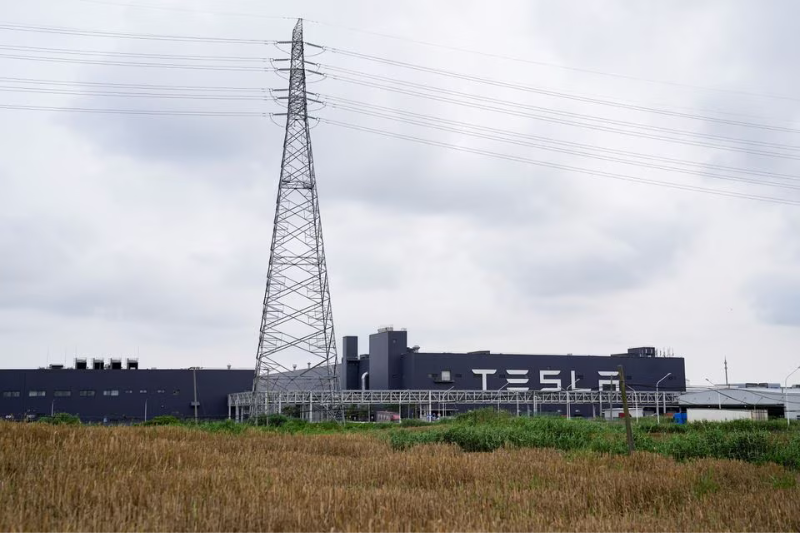 tesla starts to lay off workers at china factory
Ghanaian lawmakers are pushing for legislation that would stiffen the penalties for those who support LGBTQ rights in the nation despite widespread international condemnation of laws that would sentence LGBTQ people to prison time.
A bill that would make it illegal to identify as LGBTQ and carry a three-year prison sentence has received support from Ghana's Parliament. The amendments, which have the support of a cross-party group of MPs, also include guidelines for up to ten years in prison for those who support LGBTQ rights. Before becoming law, the proposal will be further examined.
One female MP who voiced dissenting opinions during the parliamentary session was heckled and eventually silenced. Although homosexual acts are already prohibited in Ghana, the proposed legislation has drawn criticism both domestically and internationally, with opponents claiming that it violates people's constitutional rights. The bill's proponents argue that it is essential to uphold Ghanaian values.
The proposed amendment comes in response to recent restrictions on LGBTQ+ people that were put in place in Uganda and other African nations, including Nigeria. The international community has criticized these actions severely on the whole. U.S. Vice President Kamala Harris spoke out against a bill that would punish proponents of gay rights and impose jail time for people who identify as LGBTQ+ in March while on a trip to Ghana, Tanzania, and Zambia.
The future of the bill is still up in the air, pending additional examination and potential legal challenges, as activists and advocates continue to express their worries about the possible restriction of personal freedoms and the defense of LGBTQ+ rights.
Keep Reading
As a result of their unanimity in supporting a revised anti-LGBT bill, Ghanaian lawmakers have come under harsh criticism from Amnesty International Ghana. The bill has raised concerns from Amnesty International Ghana's director Genevieve Partington, who claims that it violates the rights of some people. She emphasized how the law infringes on people's rights to free speech and association while raising concerns about possible repercussions for those who stand up for the rights of the LGBT community. She wondered if she might face several years in jail under the proposed law since she was an ally of the LGBTI community.
To uphold its commitments under international law and respect the rights and dignity of all people, Ghana is urged by activists and advocates to continue calling for the protection of human rights. This is true regardless of a person's sexual orientation or gender identity.