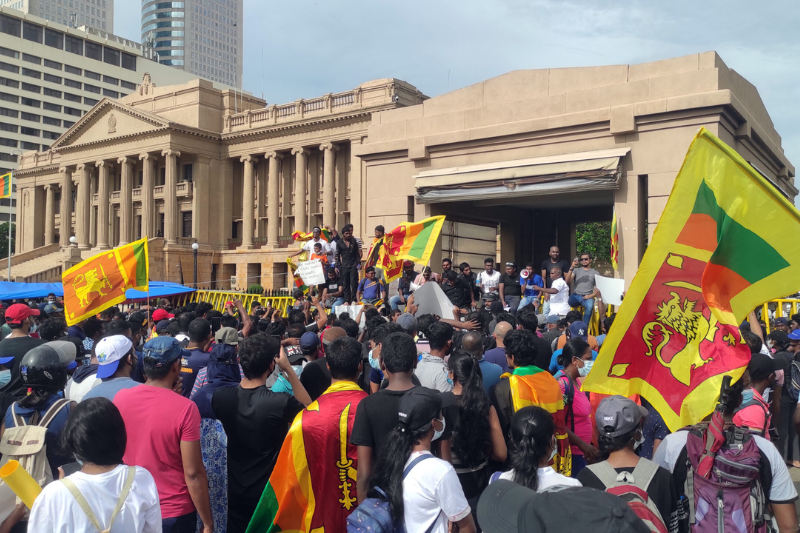 sri lanka asked to address its accountability deficit
UN High Commissioner for Human Rights, Volker Türk, on Wednesday emphasised the pressing need for cash-strapped Sri Lanka to address its accountability deficit, ranging from corruption and abuse of power to war crimes and human rights violations.
He stressed the urgency of addressing these challenges, recalling last year's prominent anti-government demonstrations demanding a fairer and more inclusive society. "But the potential for a historic transformation . is far from being realised," he added.
Turkey message coincides with the launch of a new report outlining human rights challenges across the country and opportunities to address them. Although a long brutal civil war ended over 14 years ago, scores of victims and their families still seek justice.
'Truth-Seeking Alone Will Not Suffice'
While the Sri Lankan government has proposed a new truth-seeking mechanism, any transitional justice process must involve meaningful and transparent consultations with those affected for it to be considered successful, OHCHR said.
Keep Reading
This includes supporting initiatives to acknowledge victims' experiences. The UN rights chief stressed "truth-seeking alone will not suffice", calling for a "clear commitment to accountability and the political will to implement far-reaching change."
The report highlights the impact of the 2022 economic crisis on the well being of Sri Lankans. The crisis triggered a massive shortage of fuel, food, medicine, electricity and other essentials. Although some stabilization occurred in 2023, the country still grapples with a debt burden.
Report Outlines A Series Of Recommendations
Poverty has almost doubled, reaching 25% in 2022, and is projected to further rise this year and remain over 25% for the next few years. Food insecurity and access to health and education also remain prominent concerns, with the country's mental health situation at risk, too.
About 37% of households across the country faced acute food insecurity last November, compelling scores of families to purchase cheaper and less nutritious food and sometimes skip meals altogether. The situation raised fears of rising malnutrition among children.
The report outlines a series of recommendations, including urging the government to tackle corruption and guarantee people's economic and social rights. It also calls for increased women's participation in political life and free and fair elections at all government levels.