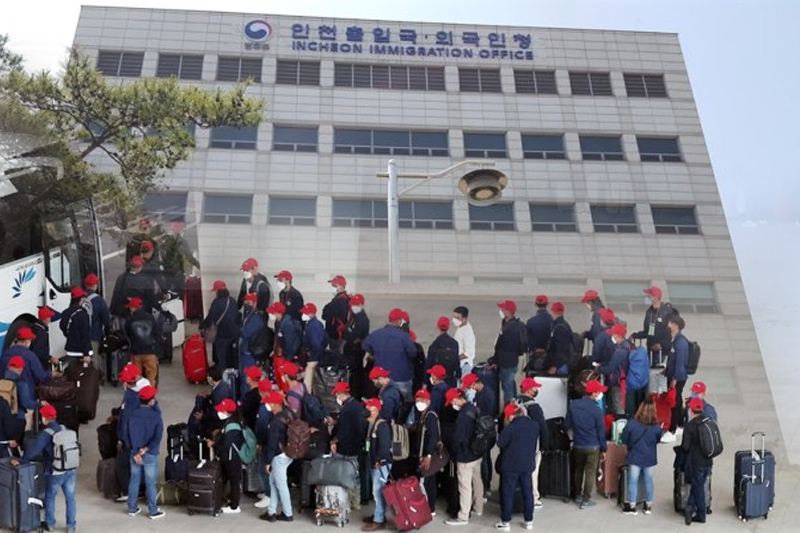 south korea's crackdown on 'illegal stay' sees 13,000 foreigners leave in two months
Under a special crackdown on foreigners staying or working illegally in the country since last October after a brief pause due to Covid-19, South Korea has deported as many as 13,000 people in just a couple of months, the Ministry of Justice said Wednesday.
The most recent crackdown, implemented from March 2 to April 30, majorly focused on fields that could cause social harm, including entertainment services, and on those closely connected with local people's jobs, such as delivery and logistics, it noted.
Keep Reading
6,863 of the 7,578 undocumented migrant workers caught during the crackdown were forced or ordered to leave the country, local reports mentioned, quoting the ministry. While another 208 were fined, the remaining are still being probed.
According to the ministry, 5,247 additional illegal immigrants were deported under the voluntary departure programme, known to grant a fine exemption and suspension of entry restrictions. Furthermore, 12 unlawful job brokers and 1,701 employers who recruited illegal immigrants were penalised.
Under the regular crackdown on illegal stays, which had been observed since the start of 2023, the number of illegal immigrants in the country had been reduced by 25,000 by April, the ministry further reported.