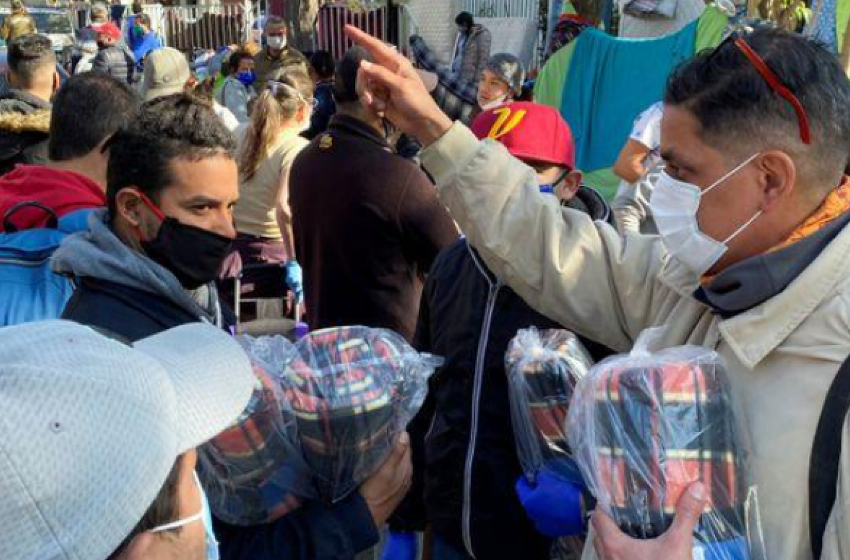 Venezuelan migrants embassy's help in returning home
Amid the Coronavirus pandemic fear, hundreds of Venezuelan migrants have gathered outside the Venezuelan Embassy in Chile's capital of Santiago. Seeking their embassy's help in returning home, these Venezuelans have been camping in makeshift tents outside the embassy for days now. Majority of these migrants have lost their jobs and have been surviving through the help of local residents who have been providing them food and other essentials.
Lockdown restrictions in Chile have resulted in major economic crises and food shortages in the country. After borders were closed in the wake of worldwide shutdowns, a large population of migrants were left behind without basic means of survival.
As per media reports, roughly 400 migrants have set up a makeshift camp outside the embassy building in Santiago calling for help in returning to their home country. Earlier in May, the Venezuelan Foreign Ministry had asserted that it will be bringing its citizens home from countries across South America. After this announcement, migrants have been gathering and taking shelter outside the Venezuelan embassy and their number is increasing with each passing day. In a similar instance, over 100 Venezuelan migrants are reported to be camping outside their embassy in Ecuador's capital city Quito.
Furthermore, lockdown in South America's Chile has also adversely impacted the lives of Peruvian nationals who came to the neighbouring country in search of job opportunities. Majority of Peruvian migrants who have been working as housekeepers in Chile have lost their job. A number of these migrants have set up camps outside Peruvian Embassy in Santiago, demanding the Consulate to send them home.
As of May 23, Chile has reported over 61,000 Coronavirus positive cases and more than 600 people have lost their lives to the global health pandemic. Venezuela has also detected a number of infected cases from migrants returning to the country through the government's "Return to the Homeland" program.