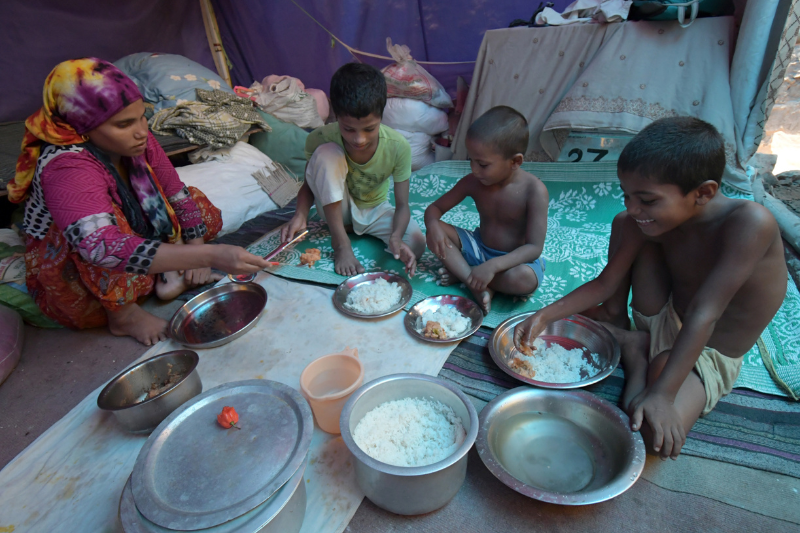 rohingya refugees face worsening conditions as food rations decrease
A worrisome development is that Rohingya refugee food rations have been reduced by a third since February, going from $12 to only $8 per month. Within the refugee camps, this sharp decline has caused a rise in starvation, sickness, and desperation. Volunteers and aid workers from the Rohingya community have both documented grave medical and social effects as a result of these ration reduction.
There isn't enough food for us to feed ourselves. Consider the little children in your family or the expectant mothers. All of them are impacted, lamented a volunteer who is Rohingya.
Donors and concerned governments must take prompt action in light of this catastrophic scenario. In order to satisfy the requirements of the Rohingya refugee community, organizations like the United States, United Kingdom, European Union, and Australia must step up by providing funds and exerting pressure. Furthermore, these countries ought to put pressure on Bangladesh to lift its restrictions and grant refugees access to the materials they need to start again.
Keep Reading
Despite these difficulties, the UN and other concerned nations must stress that the situation does not permit the safe, long-term, and respectful repatriation of Rohingya refugees. These people indicate a tremendous desire to go back to Myanmar, but only if their safety, freedom of movement, access to land and livelihoods, and citizenship rights can be ensured.
The international response to the atrocities in 2017 came under fire for being disjointed and insufficient. The UN Security Council took just a few restricted actions, such as making remarks that did not adequately address the seriousness of the situation. The council must act immediately to address the problem in a practical way. This may entail the implementation of a worldwide arms embargo, the referral of the country's predicament to the International Criminal Court (ICC), and the imposition of targeted sanctions against the junta's top officials and military owned businesses.
Without providing conditions for their safe and respectable return, sending refugees back to a brutal regime could lead to another catastrophic exodus. For Myanmar to transition to a civilian led government that respects human rights and brings perpetrators to justice, a coordinated international reaction is necessary. The gravity of the situation necessitates coordinated action to protect the Rohingya population's rights and well-being.