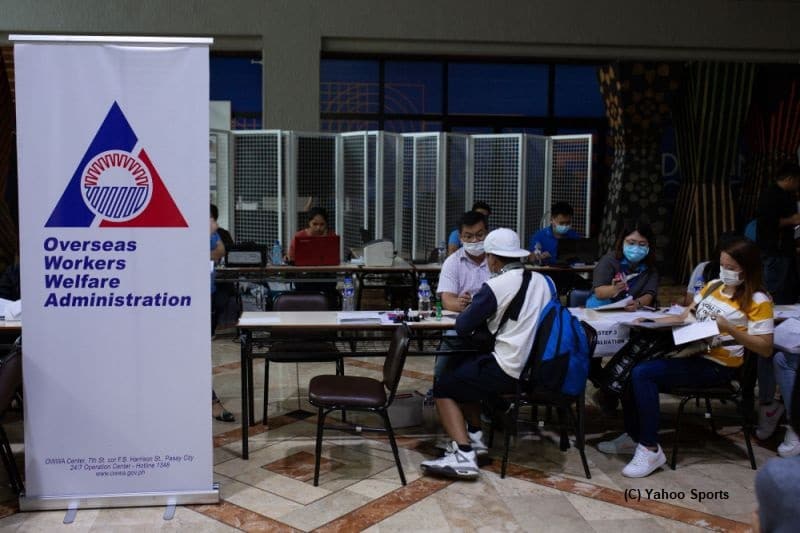 More than 300,000 Filipinos have returned from overseas without any reassurance of being employed again.
The Philippines government is now moving towards self reliance as it makes arrangement for its own to return back to their land.  More than 300,000 Filipinos have returned from overseas without any reassurance of being employed again. Most of these migrant workers have been supporting their families through remittance pay, which now looks like a distant dream.
Back home, the Philippines government is starting to offer free programmes to re-skill these workers for jobs such as call centre agents, teachers and contact tracers. Currently, 5000 returnees have started applying for training with health care technology and tourism courses.
Most of the Filipinos going abroad include those who have received reasonable education to be able to be employed abroad. Most of them only secure low paid work abroad, especially in Middle Eastern countries which make use of low paid workers to meet their infrastructure, home management, sanitation, transport management etc.
#DFACares and continues to provide assistance for our millions of OFs around the world. Today, the DFA welcomed the return of overseas Filipinos from Bahrain, including one medical repatriate with ovarian cancer. @teddyboylocsin#DFAinAction#AssistanceToNationals#WeHealAsOne pic.twitter.com/ZP3CRJBey9

— DFA Philippines (@DFAPHL) September 17, 2020
The challenge will be for the returning workers to compete with local job seekers. However, many of these sectors would like to prioritize taking in these migrant workers returning home. There are ideas to retain them. For example, some 50,000 could be taken in as contract tracers to help control Covid-19 infections, according to Interior Secretary Eduardo Ano. Business process outsourcing is another of work that can absorb the returning migrants. It has kept the Philippines economy afloat all through the economy slowdown period. While this is all being seen as a short term fix, as a long term strategy, the government is looking at relocation of the migrant workers to alternate labour market in eastern Europe and China.