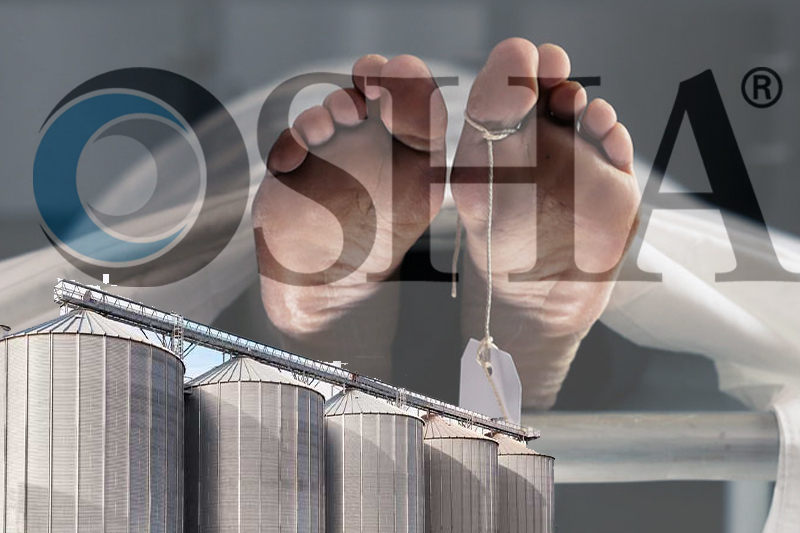 osha proposes $500k fine after worker dies cleaning out grain silo
On September 12, 2022, a 34-year-old worker's attempt to clean out a grain silo in Roseland, Nebraska, in anticipation of the fall harvest, turned tragic when corn engulfed and asphyxiated him.
An investigation by the Occupational Safety and Health Administration at CHS Inc., doing business as Agri-Service Center Roseland, revealed that the employer disregarded federal laws intended to prevent such deaths and that the worker's personal protective equipment was insufficient for guarding against engulfment hazards. The worker passed away there.
According to OSHA, on March 10 the employer failed to provide the employee with a suitable body harness and lifeline so that his coworkers could have rescued him.
Keep Reading
Inspectors found the company maintained a retractable lifeline tripod—a device not intended for side entry onto grain—and lacked an adequate backup plan to safeguard employees in silos.
OSHA cited 16 violations—two willful and 14 serious—for allowing employees to enter grain bins that had grain buildup, failing to establish procedures for entering confined spaces that required permits, failing to ensure the availability of emergency services, failing to identify and assess hazards and train employees, and failing to put in place machine safety procedures to stop grain bin equipment from operating while employees were inside bins.
The organization was placed in the agency's Severe Violator Enforcement Program and was proposed $531,268 in penalties.
After receiving the citations and fines, the business has 15 business days to either comply, ask for a casual meeting with the OSHA area director or appeal the decision to the independent Occupational Safety and Health Review Commission.
The National Grain and Feed Alliance will take part in its annual Stand Up 4 Grain Safety Week from March 27 to 31, with a focus on implementing small changes that have a big impact to enhance safety in this high-hazard sector.