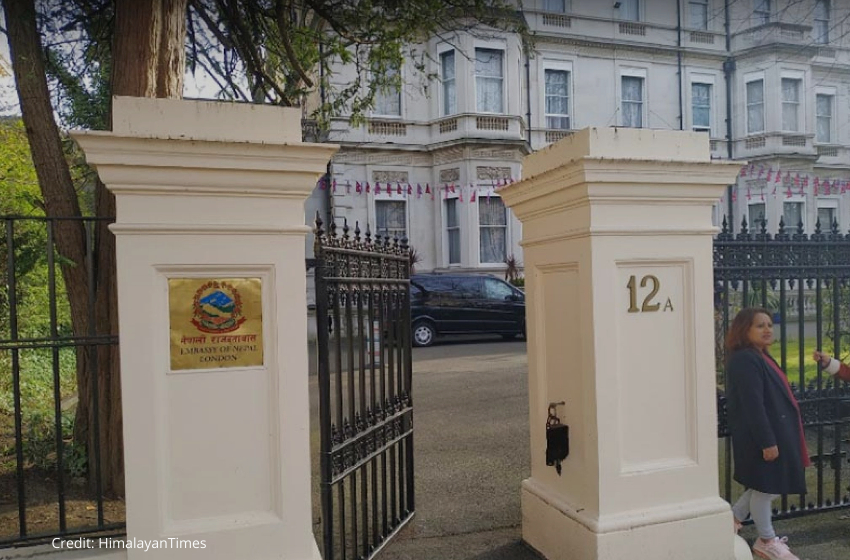 Nepali embassy bring back migrant worker in UK
Amid the rising cases of Coronavirus infection, the worries of migrant workers are also increasing with each passing day. Recently, the Nepali Embassy in the United Kingdom rescued a migrant worker who was forcibly thrown out of the residence he was working in as a domestic helper.
As per media reports, the Nepali migrant worker was working as a helper at an Indian's house in the UK. However, he was thrown out of work amid unprecedented circumstances and his visa had also expired. According to Sharad Raj Aran, the deputy chief of mission and spokesman at the Nepal Embassy in the UK, the worker was found stranded at a park. He has now been provided work at the house of a Nepali businessman in the meantime and his UK visa has also been extended until July 31 in light of the pandemic outbreak.
The embassy has stated that the worker will be sent back to his home country as soon as the international flights to the Himalayan nation will resume after the lockdown. The embassy has assured that it is in touch with the Nepalis living in parts of the UK and that it would extend the required aid and assistance to those in need. Hundreds of migrants facing difficulties due to pandemic crises in Britain have urged the Nepali government for repatriation assistance.
International travel from the UK has been halted in a bid to curtail the spread of the Coronavirus outbreak. Moreover, the Oli government of Nepal also extended the suspension of international flights till June 30 in the wake of surging COVID-19 cases in the country.
The nationwide lockdown has also been extended till June 14 after the infected cases cross 1,500. Meanwhile, the government has also intensified its efforts in bringing back Nepali migrant workers from foreign countries due to the ongoing global health crises.
Read More: https://www.theworkersrights.com/embassies/2020/05/30/38-bangladeshi-migrants-killed-by-human-traffickers-in-libya-bangladeshi-embassy-struggles-to-retrieve-bodies/