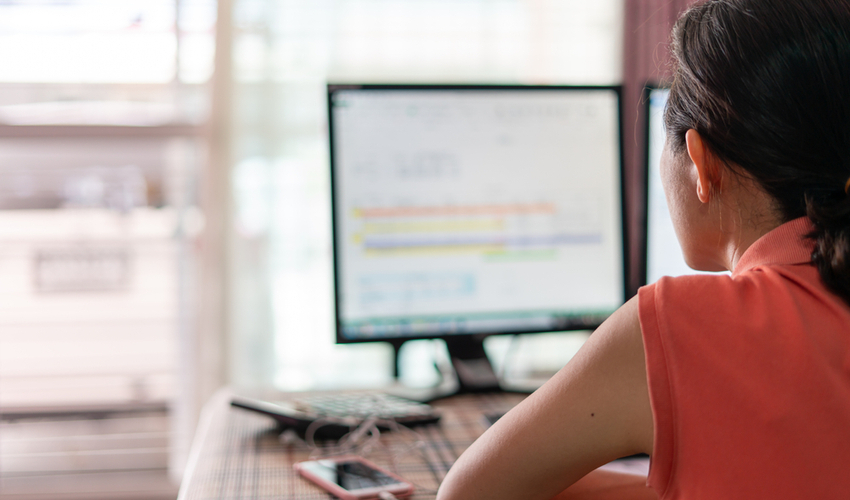 entire world has been working from home for weeks now
Coronavirus outbreak has brought lives to a standstill as governments across the world were forced to issue stay-at-home orders to their citizens to contain the spread of the virus. Amid the unprecedented circumstances, almost the entire world has been working from home for weeks now. We are in the middle of what can be called the world's largest work-from-home experiment, with companies attempting to carry out operations through online-digital technology. Technological services such as Zoom call, Slack, and Google Hangout provided ease in staying connected as people adapted to the new remote working setup in recent weeks.
Notedly, studies have shown that working from home raises productivity, improves employee morale, reduces stress, and helps in maintaining work-life balance towards higher job satisfaction. As the pandemic fear persists, there are a number of companies that are allowing permanent work-from-home to their employees in a bid to ensure their safety and higher productivity. From Twitter and Square CEO Jack Dorsey informing his employees that they can work from home "forever" to Facebook CEO Mark Zuckerberg following the suit, several companies have extended their work-from-home options.
With the trend gaining momentum across the world, more employees are shifting towards working from home in the long haul. Therefore, here are few techniques for negotiating a permanent remote work arrangement with your employer.
Explain how working remotely will benefit you and the company
In your pitch, highlight how working remotely has helped during the last few weeks and why the new home-based environment will benefit you in the future to ensure higher output for the growth of the company. You and company the company go hand-in-hand in the process of growth and development.
Propose a work schedule
A proper work-from-home schedule will enable you to give more hours to the company since the commute will be reduced. You will be available throughout the time for any project-related query or Zoom call meetings. A healthy balance between professional and personal life will not only help you in increasing productivity but will also strengthen relationships.
Handling team decisions
Your decision to work from home will impact your teammates and coworkers. Therefore, devise a pitch that will consider all aspects of your professional commitment to your work. Interact with your colleagues and discuss the SWOT analysis of working remotely. Group conversations will help you in taking a rational decision.
Recognize roadblocks
In the process of work-from-home, there are certain hurdles that may make it difficult for your employer to accommodate in a permanent remote work arrangement. Acknowledging and addressing those constraints will allow you to convince your employers for persistent remote work. Being flexible, look for ways in which you and your employer can meet a mid-way deal. In the long run, seeing your progress and commitment, a permanent remote working arrangement can be expanded in the future.
Nevertheless, keeping in view the warning of the global health pandemic, prolonging work from home arrangement seems like a prudent idea for both employees and employers at this time.