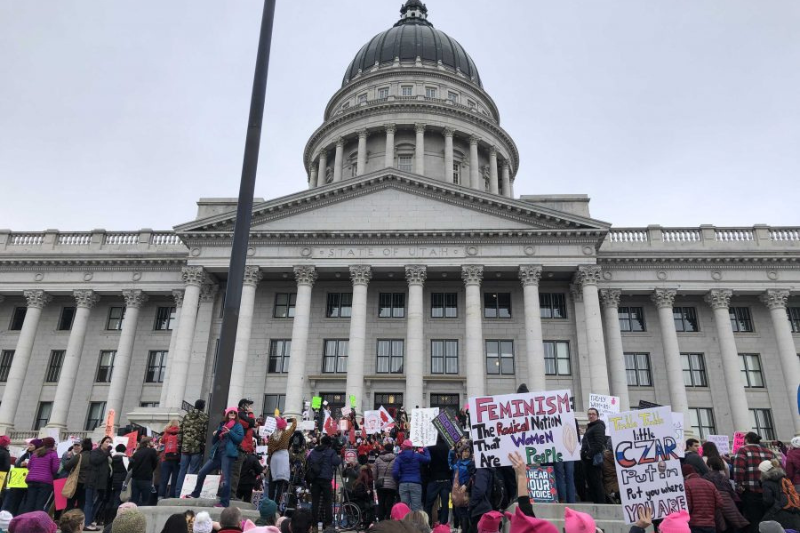 long way to go on women's equality in utah, 2023 study finds
Utah has once again been written in red, for the third consecutive year, in terms of women's equality. A study conducted by WalletHub ranked the landlocked American state "last" for women in Education and Health, and 49th in Political Empowerment and Workplace Environment. 
The report highlighted the disheartening income gap between men and women, the worst in the United States, as well as significant gap in executive positions for companies. Women, in both areas, were found to be the "disadvantaged gender". Utah has fallen disastrously in higher-income disparity, executive position disparity and entrepreneurship rate disparity. 
Keep Reading
WalletHub said women's rights in the US have made leaps and bounds since the passage of the 19th Amendment, but many women still struggle to break the glass ceiling because of unequal treatment in society. It said the gender gap in the 21st century America has only expanded. 
Susan Madsen, Utah State University School of Business Professor, said work policies and practices have helped women to leadership roles, but women have suffered the most from inflation. "One main reason is that inflation raises the prices of products, goods, and services that are aimed at girls and women. In fact, some research says that the costs of products that women typically consume more than men have risen in price more significantly than men's products. Even feminine hygiene product prices have risen substantially." 
The professor said there have been studies that have shown that men are more likely to see their salaries increase or keep pace with inflation, while women's salaries are less likely. Joining Utah in gender disparity are other American states as well, like Missouri, Idaho, Georgia, and Texas. And globally, the US ranked 43rd.