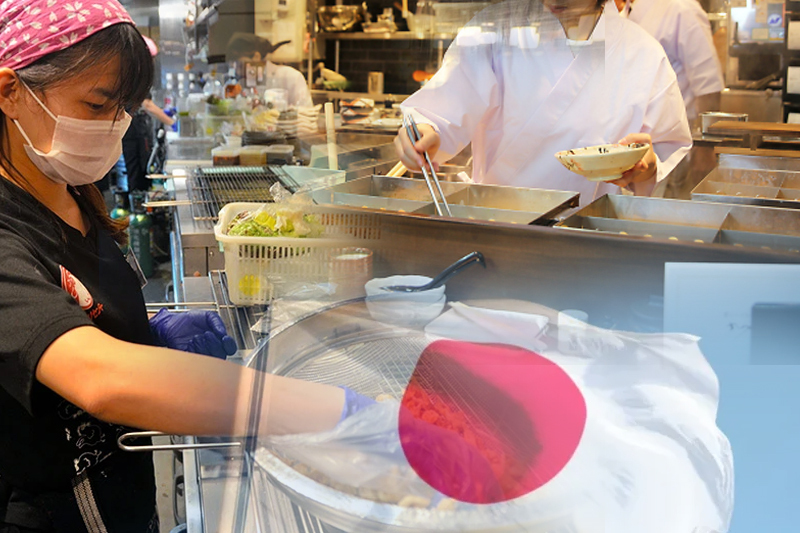 japan 60% restaurants still recommend employees wear masks
TOKYO — Cookbiz Co., an Osaka-based company that runs a website for finding restaurant jobs, claims that despite the central government relaxing face-covering guidelines on March 13, nearly 60% of restaurants in Japan still require their staff members to wear masks.
On March 13, the Japanese government started letting people decide whether to wear masks inside or outside. After that, Cookbiz asked restaurants about masks in a survey. As of March 13, 59.2% of respondents indicated that they had continued to "instruct" their staff to wear masks. However, 34.6% of respondents indicated that they now "leave it to the judgment of the staff themselves."
130 valid responses were obtained from the survey, which was conducted online between March 20 and March 26 and was aimed at managers and staffing directors at restaurants across the country.
Keep Reading
In terms of asking patrons to wear masks when they entered the restaurant, the most frequent response, at 62.3%, was that they no longer ask patrons to do so. On the other hand, 6.2% of restaurants continue to require masks for entry and exit.
More than half of the restaurants had made the decision to remove partitions and other airborne droplet-blocking measures, with 38.5% reporting that they had "partially removed" them and 17.7% reporting that they had "completely removed" them.
A yakiniku grilled meat restaurant with its headquarters in the Kanto region made the comment that there are customers who vehemently demand mask use and those who are opposed to masks, and both groups ask the business to adhere to their preference. The restaurant claimed that dealing with them was very challenging.
"We felt that restaurants, which deal with a large number of customers, face a high hurdle in removing masks," a Cookbiz representative said.