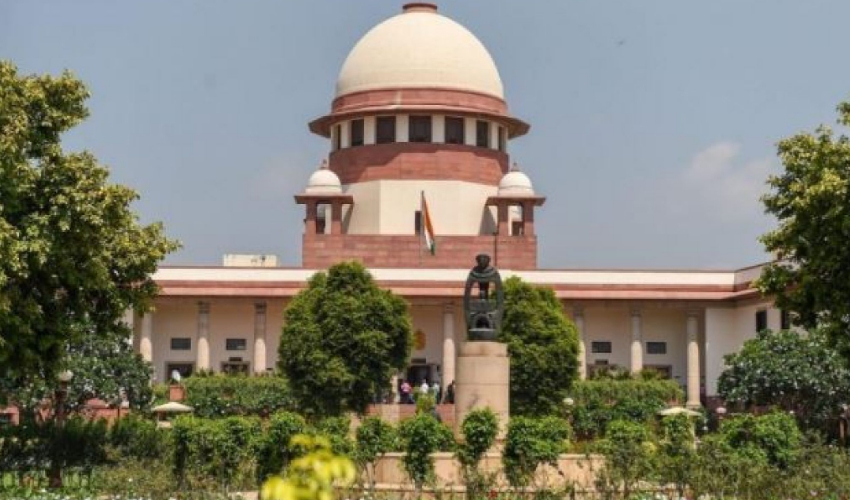 India's human rights approached the Supreme Court
India's top human rights body has approached the Supreme Court to look into the plight of migrant labourers, millions of whom have been stranded in different parts of the country due to COVID lockdown.
The National Human Rights Commission (NHRC) applied to the top Court, urging steps to be taken to help workers who lost their jobs or displaced due to the countrywide shutdown since 25 March. Among other suggestions, the Commission has called for a nodal agency to look into workers' interstate migration, distributing universal ration cards, and providing affordable housing.
The Commission is also demanding compensation for those who died while migrating from cities back home.
For unforeseen circumstances like the COVID crisis or any natural or other disasters, the NHRC demanded inclusion of particular provisions to the Inter-State Migrant Workmen (Regulation of Employment and Conditions of Service) Act, 1979.
The Supreme Court is examining, suo motto, at the miseries caused by the lockdown on migrant labourers.
The NHRC is also demanding to set up a state and a national database to register migrants.
States must identify sectors where migrant labourers are hired, such as construction, brick kiln etc., which will help in the formulation of any relief or targeted schemes.
The Commission also mentioned that the government must ensure medical facilities for those traveling. Food availability and hygienic-sanitary products should be available.
District authorities where labourers are returning must create relief funds for them.
The Commission also expressed concern over delays of about 40% Shramik Express trains carrying migrant workers.
In its response, the central government told the Court that 90% of migrant labourers willing to return home had been transported back. In addition to that, states have requested about 170 trains by 16 June to send the remaining workers back.
According to the central government, about one crore workers have returned home using 4028 special trains and buses between 1 May to 3 June.
The Court said that 15 days is enough for the centre and states to arrange for migrants' return to their home states. The state also asked all states to create job opportunities for returnee migrants.
The COVID lockdown has left thousands jobless and displaced urban labourers. It was reported that some people have died before reaching their homes due to a lack of food, water, and medicine. The central government representative told the Court that investigation into those deaths do not suggest that labourers died because of lack of water, food, or medicine.