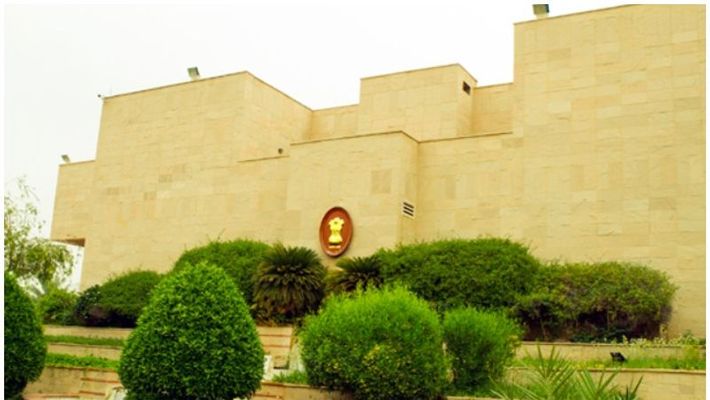 (C)Asianet News
As the battle against Coronavirus pandemic continues, India is working towards bringing back thousands of its citizens who got stranded in foreign countries due to worldwide lockdown. The Ministry of External Affairs is devising a detailed action plan for bringing back the Indian nationals stuck abroad immediately after the lockdown. However, no travel dates have been announced by the Modi government yet amid a surge in Coronavirus cases and ongoing `pandemic fears.
In a similar initiative, the Indian Embassy in Saudi Arabia is working on a strategy to evacuate stranded Indians in the Kingdom. The Mission has launched an initiative on its website to collect the data about the Indian nationals in Saudi seeking repatriation to their home country. In a statement released by the Indian Embassy based in Saudi's Riyadh, the officials are ensuring the protection of Indian citizens while closely monitoring the spread of the Coronavirus pandemic in the Kingdom. As per data shared by the Embassy, 17 Indian nationals have lost their lives due to the disease in Saudi Arabia.
The Embassy further stated that it is coordinating with major companies that employ Indian workers in the Kingdom to ensure that the working conditions are safe and secure for the workers. Furthermore, they are ensuring that regular health checks and precautionary measures are being practiced for the protection of Indian workers, especially in the labor camps. The Indian mission in Riyadh is also providing food and medicines to the needy with the help of the Indian Community Welfare Fund. Earlier, the embassy also launched a dedicated 24/7 helpline and email service where people can report their concerns and grievances
In a recent interview with an Indian media portal, Indian Ambassador to Saudi Arabia Ausaf Sayeed had reiterated that India has the largest number of expatriates in Saudi Arabia at 2.6 million spread across the Kingdom. He added that due to economic ramifications of the Coronavirus lockdown, Indian workers are at risk of losing their jobs which will have an adverse impact on the remittances they send to the home country. Meanwhile, other Indian embassies and high commissions based across the world have also started taking registrations of Indian citizens stranded abroad who are willing to return to their homeland.