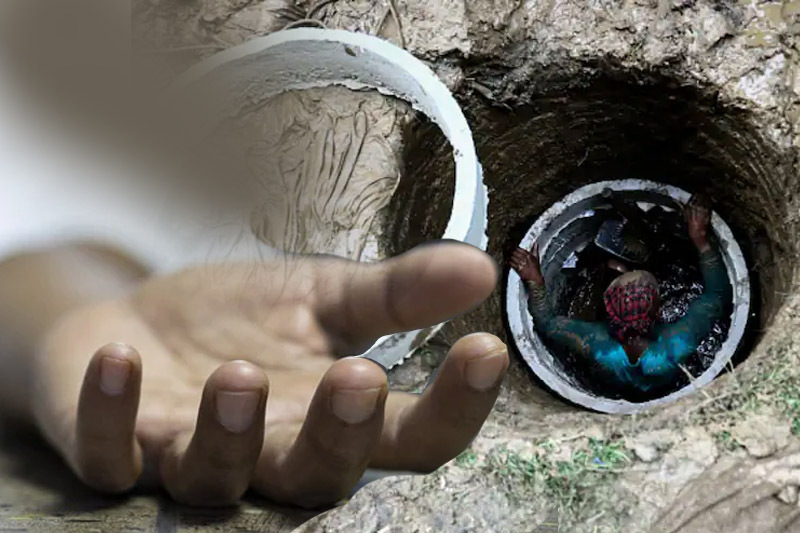 india five workers die after inhaling toxic fumes in maharashtras parbhani
Five workers died after inhaling toxic fumes while cleaning an underground chamber tank in the Parbhani district of Maharashtra, the second-most populous state in India.
The police said on Friday that the tragic incident took place on Thursday evening in the Bhaucha Tanda area in Parbhani District of Maharashtra State under the jurisdiction of Sonpeth Police Station.
According to NDTV, around six workers entered the septic tank to clean the chamber. NDTV reported citing an official that the workers started feeling suffocated in the septic tank. Later on, they were taken to a nearby hospital. However, five of the workers were pronounced dead at the hospital. Another worker was in critical condition. He was sent to a hospital in the district, around 500 km from Mumbai, to receive proper treatment.
Reportedly, the police registered an accidental death case at the Sonpeth police station in Parbhani. Currently, the police are reportedly investigating the case.
Last year in 2022, a government official informed the Lok Sabha, the lower house of India's bicameral Parliament, that 188 people have died while cleaning sewer and septic tanks in the country since 2019.
Similar incidents in India
Last week, four sanitation workers died after inhaling poisonous gas while cleaning a septic tank at a private hospital in Faridabad, a city in Haryana. They fainted after inhaling poisonous gas inside the tank. Consequently, they suffocated to death. The tank was at least 10-12 feet deep.
Related Posts
Last month, two workers died while cleaning a manhole in Dholka town of Ahmedabad district, Gujarat. Two sanitation workers fell unconscious after entering the sewage tank. They were declared dead at a hospital in Dholka town.
Another tragic incident also took place in Patna, Bihar, in April. Two sanitation workers died after inhaling poisonous fumes inside a sewer under the Namami Gange Project. They were cleaning the sewage without any safety gear.