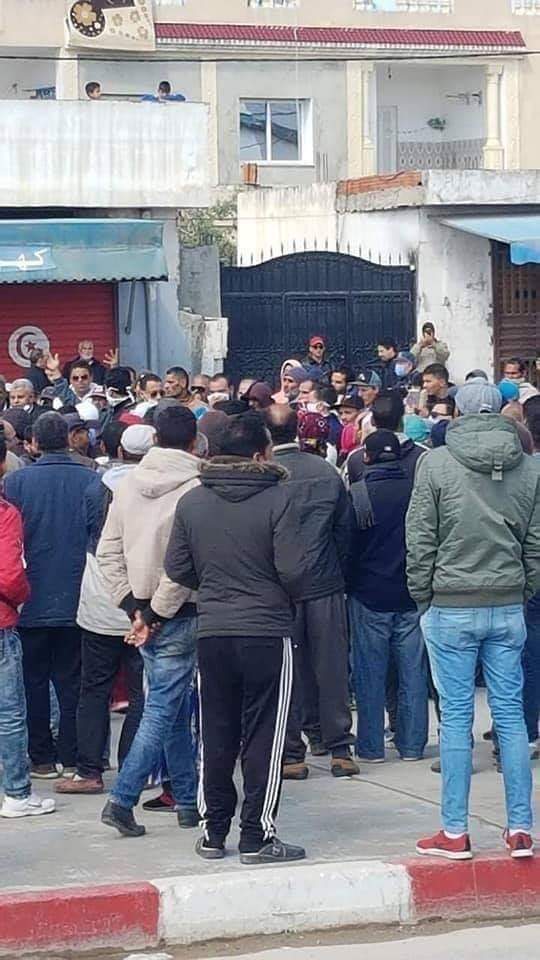 Measures in response to covid-19 are exacerbating the difficult economic situation of millions of workers in Tunisia. Cafes, restaurants, but above all clothing stores, commercial and industrial activities have left their employees at home while dozens of companies and retailers have canceled orders without assuming financial responsibility even when the workers had finished producing their products. After two weeks of lockdown, dozens of people took to the streets to ask the government for financial support. Many workers in Tunisia don't have a regular contract, they also don't have a bank account in many cases, and there is no form of support from the authorities for them.
Several citizens gathered on Monday in front of the municipality of Mnhila, in the capital Tunis, asking to be able to resume their activities or to obtain aid. Faced with this situation, the commissions of the Ariana governorate are currently examining these specific cases. Iron prevention measures brought the already fragile Tunisian economic situation to its knees. The closure of hammams, beauty salons, clubs and business centres caused workers to lose jobs through layoffs and temporary layoffs, in contrast to the human rights responsibilities described in the United Nations Guiding Principles on Business and Human Rights and Organization for Economic Cooperation and Development (OECD). Many factories in Tunisia begin to run out of money and unable to pay workers' wages and other wages due to the pandemic.
There is also concern about the risks run by those workers who have to continue going to work. The average salary for a driver of a well-known car company with driver like UBER, have a basic salary of 500 dinars, less than 150 US dollars. Normally they have to work long turns, sometimes for over 12 hours without a contract. By staying at home, they will not be paid. Now they can work from 6 in the morning to 6 in the afternoon for the same amount, with the problem of having to look for food since the restaurateurs are closed. There is also concern about the risks of contagion, in fact it's difficult to keep a meter away from the customer in a car. A driver tells us that the company has provided them with a mask and a pair of gloves, two totally useless measures if you think that these devices are used for long shifts and sometimes for several consecutive days as they are scarce in pharmacies. These workers are also forced to use the restrooms of the motorway restaurants or public rest areas, risking to infect their families when they return home.
Tunisia has so far recorded 394 cases and 10 deaths from the new coronavirus. After the last meeting of the National Security Council, the Tunisian presidency has extended the general quarantine measures which provide for everyone except for drivers, media and certain others categories of workers, the obligation to stay at home if not to meet essential needs, such as food and medical treatment. A curfew will also remain in force throughout the national territory from 18:00 to 6:00 in the morning for another two weeks from 5 April.