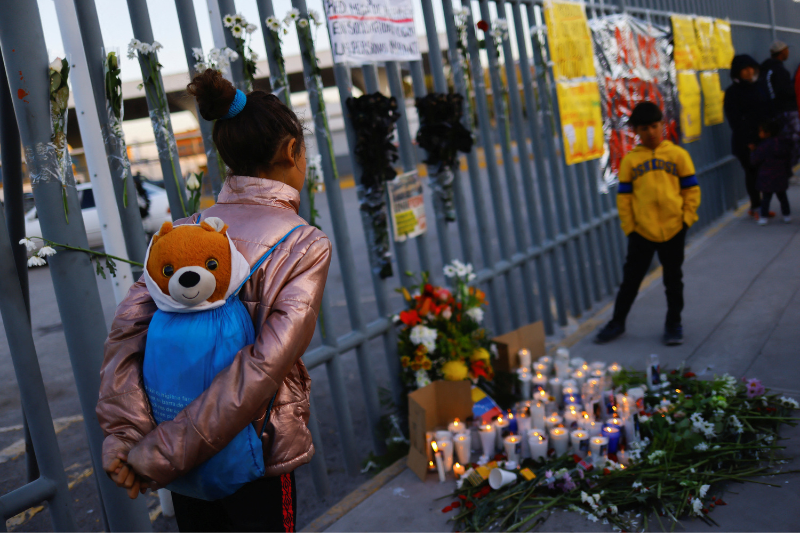 families of mexico migrant centre fire victims to receive $8 million each
The families of 40 undocumented migrants who died in a massive fire in March at a detention centre in the Mexican border town of Ciudad Juarez, where asylum seekers wanting to cross into the US end up stranded, will receive over $8 million each, the government said Sunday.
Migrant Starts Fire To Protest Possible Detention
According to Mexican authorities, the deadly fire erupted when a migrant ignited the mattresses in his cell, where he was being detained with 67 others, to protest his possible deportation. A total of 39 migrants died on the spot, a majority of them from asphyxiation.
One more migrant was declared dead in hospital. Around 27 others sustained injuries of varying severities in the incident. The fatalities included 19 people from Guatemala, 7 from Salvador, 7 from Venezuela, 6 from Honduras and one from Colombia.
According to the National Institute of Migration (INM), all the bodies have now been repatriated. The government agency said Sunday it had requested the finance ministry provide a "special budget item for the reparation of the damage."
Keep Reading
The amount approved was around $8.2 million (140 million pesos) for each of the victim's families, it added. Surveillance footage from the scene apparently showed neither security personnel nor immigration officials tried to evacuate the migrants once the blaze started.
Migrant Shipwrecks An "Open Wound" For Humanity
In a separate incident, Pope Francis on Sunday denounced the worrying number of migrants dying in the Mediterranean as an "open wound" for humanity. It came after a week marked by several shipwrecks, with the UN saying over 2,000 people have lost their lives so far this year.
The 80 year old Pontiff, who regularly calls for better treatment of those who flee their homes for a better life elsewhere, prayed for the 41 migrants reported missing on Wednesday by four survivors brought to safety on the island of Lampedusa in Italy.