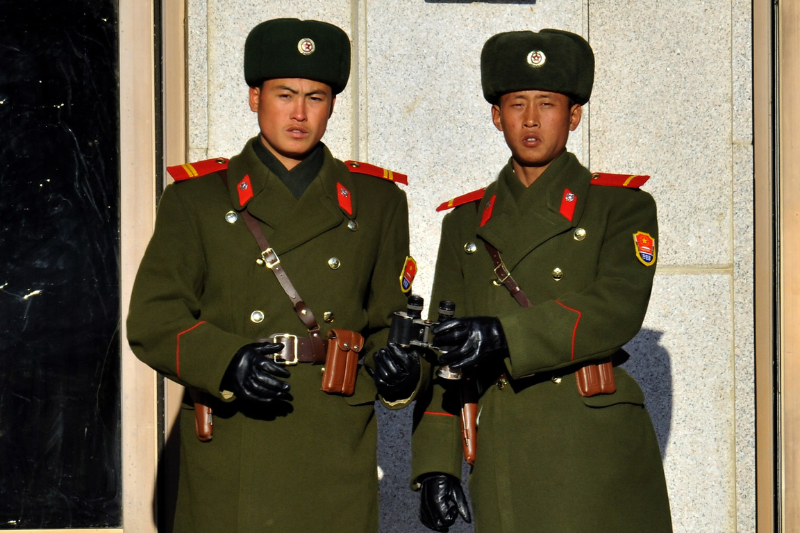 evidence of kim's crimes against humanity in dprk 'abundant' activists
The UN Special Rapporteur on the situation of human rights in North Korea, Elizabeth Salmon, arrived in Seoul on Monday for a nine-day visit. During her stay, she is expected to meet foreign, unification and justice officials, rights groups and defectors from the reclusive regime.
In addition to discussions with various parties over Pyongyang's dismal human rights situation, Salmon is also scheduled to hold a press conference in the South on September 12. Based on her findings during the visit, she will submit a report on DPRK to the UN next month.
The Special Rapporteur position was created in 2004. Late Monday, Salmon met Son Myung-hwa, a representative of the Korean War POW (Prisoner Of War) Family Association. It's a civic group attempting to resolve the issue of South Korean POWs.
Bringing Kim Jong-un To Justice At ICC
Son apparently delivered a letter to Salmon that calls Seoul to establish a fact-finding commission in order to probe the POW issue and publish an elaborate report on it. In addition, the UN Rapporteur has also been called on to lay the groundwork to prosecute Kim at the ICC.
Keep Reading
Human rights activists are wondering whether the evidence of atrocities committed in North Korea by the Kim Jong-un regime collected by the prosecutors and investigators in the South would meet the UN requirements to bring the leader to justice at the Hague based court.
Speaking to The Korea Times on Monday, rights advocates said it was one of the main issues they were planning to discuss with Salmon if given the opportunity to meet her. That would "help unite international support even if the case fails to elicit action from the ICC."
ICC Issues Arrest Warrant For Vladimir Putin
Despite evidence accumulated over many years, the International Criminal Court has not issued an arrest warrant for the North Korean leader. The independent judicial body says it has "no jurisdiction" over the country, which is not a party to the treaty that established the ICC.
Even the UN Security Council, which can refer a situation to the court for probe, has not taken such steps. "Salmon needs to check whether there are other ways to bring justice through the UN system," said Lee Ji-yoon from the Citizens' Alliance for North Korean Human Rights.
This March, the ICC issued an arrest warrant for Russian President Vladimir Putin over alleged forceful deportations of Ukrainian children after invading the country last year. But the warrant is unlikely to result in an arrest as Moscow doesn't recognize the ICC just like Pyongyang.