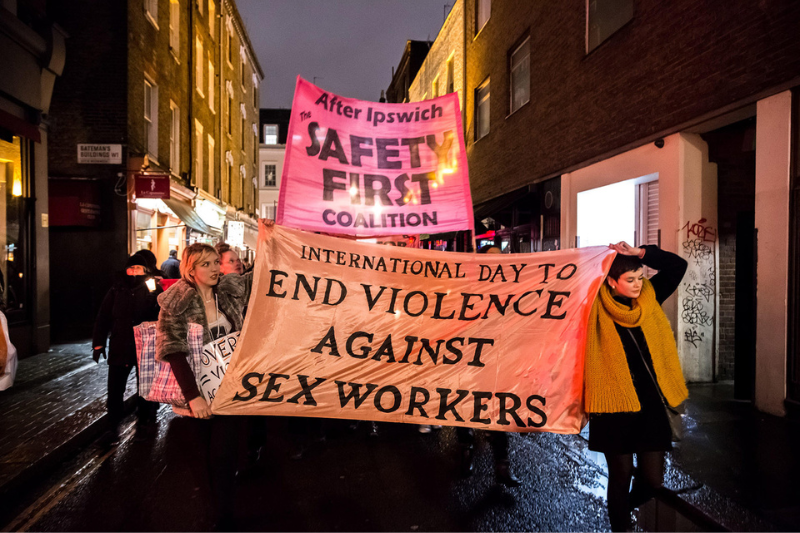 eu pushed to recognize sex workers as court steps up rights protection
Sex workers in the EU have turned to the European Court of Human Rights (ECHR) after the French government criminalized their profession in 2016. The court will look into the case as it has already ruled that sex workers can be considered victims under Article 34 of the European Convention on Human Rights. 
According to ECHR's Article 34, applications from any person, NGOs or group of individuals, who claim victims of a violation by one of the High Contracting Parties, of the rights. Medecins du Monde says sex workers were forced to work in secluded, dangerous locations after the law criminalized their clients. Reports highlight that more than 10 sex workers were murdered within a six-month period in 2019 in France, and police brutality.
Erin Kilbride, women's rights and LGBTQ rights researcher at Human Rights Watch, said credible research shows that criminalization increases physical attacks, sexual violence, and police abuse of people who sell sex. "The court's recognition of sex workers as legitimate claimants is an important step toward protecting their rights, while the European parliament's proposal calls for laws proven to put women and other marginalized groups in danger." 
Keep Reading
The Committee on Women's Rights and Gender Equality approved the Parliament's "Report on the regulation of prostitution in the EU: its cross-border implications and impact on gender equality and women's rights" in June. It was sent for a vote to the parliament last month. 
The report recommends punishing clients, including making it a criminal offense in all EU countries to solicit, accept or obtain a sexual act from a person in exchange for money. Police brutality and violence from clients pushes sex workers underground. It should be noted that the Nordic Model, which criminalizes the purchase of sex, criminalizes women who work together for safety, and creates more barriers to accessing their rights to health, housing and justice. 
Sex workers say the law made them vulnerable to violence and discrimination, and got rid of domestic legal avenues in France. They had no alternative but to take the matter to the European Court of Human Rights in December 2019.