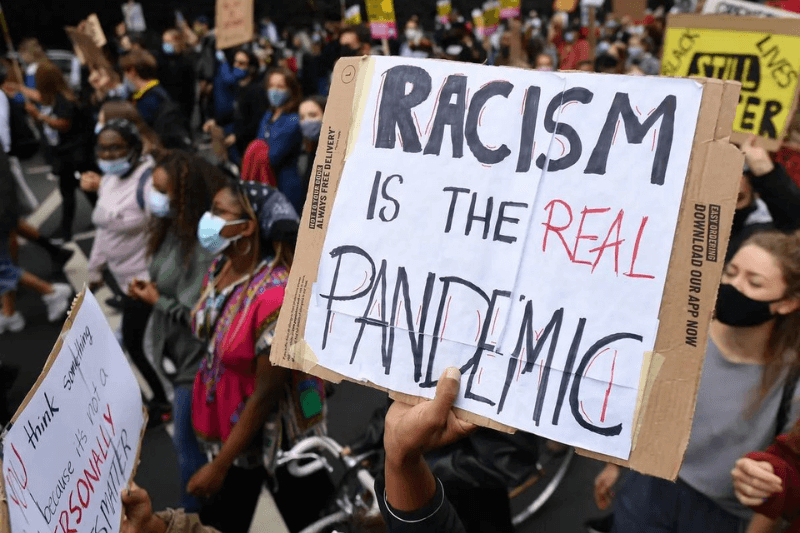 ehrc sued for race discrimination and unfair dismissal
The Equality and Human Rights Commission (EHRC), a Britain-based public body which promotes and upholds equality, is being sued by a former employee for race discrimination and unfair dismissal. Preeti Kathrecha, a former senior associate and race protected-characteristic lead, worked with the watchdog till 2021, alleging that she was vilified, silenced and punished for doing her job (for speaking up about race). 
She highlighted that senior management, including the HR, vilified her for speaking up on race. Kathrecha said the incident left her with work-related stress. "The very same race issues which were said to exist at organizations and employers we investigated existed at the respondent." She believes the EHRC is "institutionally racist".
EHRC in Hot Water
The lawsuit comes about EHRC chair Kishwer Falkner was alleged of bullying and harassment. She is facing an independent inquiry into the same. These allegations reflect the deep splits within the organization, in particular transgender rights.
Kathrecha, in her lawsuit, claims she found clear objective evidence of structural and institutional racism. She said evidence of institutional racism was downplayed or ignored in reports of higher education, the Met police, and COVID-19 pandemic. The former employee added that the EHRC began to deny the existence of institutional racism as an objective fact, and to reject such findings in its reports 
Keep Reading
Moreover, Kathrecha believes politics played a role, in the decision to investigate alleged anti-Semitism allegations in the Labor party, and not those of Islamophobia within the Conservative party.
Politics of Racism
She said race leads asked for a cross-party inquiry into racism within political parties. But this was ignored. Kathrecha claimed that despite evidence of racism in the Labor party, it was found to be far more pervasive in the Home Office and was said to be widespread in the Conservative Party. She said her race training ended in January 2021 because it revealed structural and institutional racism.
According to the lawsuit, Kathrecha was given an informal warning later in the year due to an internal email she had sent. The email raised concerns about EHRC being used in the government witch-hunt against Runnymede Trust, a race think tank, over its criticisms of the Commission on Race and Ethnic Disparities report.
Kathrecha said she was only doing her job.