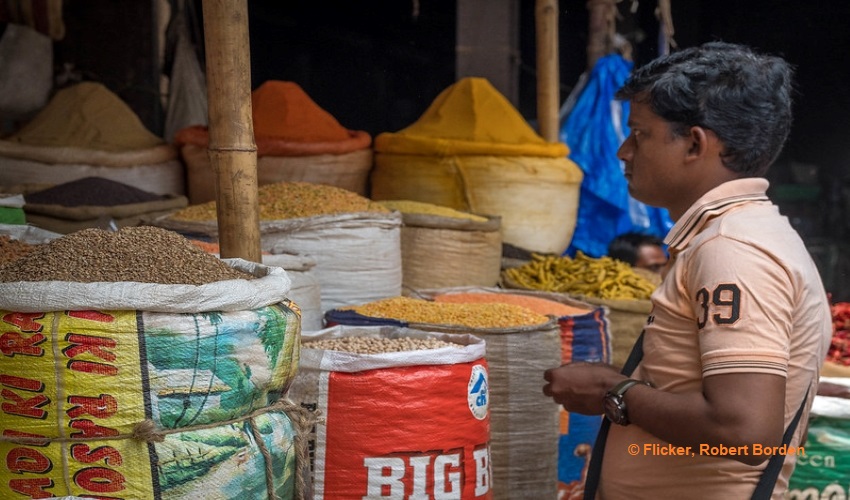 It is an ironical situation for India that does not seem to have records in place to know the actual number of its migrant workers.
It is an ironical situation for India that does not seem to have records in place to know the actual number of its migrant workers. While the Centre is trying hard to provide ration and grains to the ones in need, there is a huge gap in the data on ground. Most who do not have ration cards, cannot be accounted for in the database of migrant workers.
There are an unbelievable number of 80 million undocumented migrant workers, which the Centre is saying are being provided for with grains. Only yesterday, the Centre has made tall claims to extend its timeline to provide grains to the migrant population till August 31. This is all an initiative under the Atmanirbhar Bharat Abhiyaan. States have lifted packs that now need to be distributed by August 31.
RT nsitharamanoffc: Migrants who are neither NFSA nor State Card beneficiaries in the State they are stranded in will be provided 5 kg of grains and 1 kg chana per family per month for two months. To benefit 8 crore migrants: Smt nsitharaman #AatmaNirbha… pic.twitter.com/YWvXIF0BbK

— Tax Advocate Lalitbhai P. Khakhar (Sairam) (@shreesainathcon) May 15, 2020
The given numbers to be distributed between May and June has not reached the ones that were documented and undocumented. In fact only 28percent of the amounts have reached migrants, in the month of July.
Only 10,645 MT of the 38,000 MT of pulses that were to be distributed in May and June have been distributed, while almost 33,000 MT was lifted.
The Centre is now putting pressure on the States to ensure the pulses reach both documented and undocumented deserving migrants. Strangely, there is lack of coordination on all ends. For one, on June 30 when Prime Minister Narendra Modi extended the provision of food grains to 800 million National Food Security Act (NFSA) beneficiaries until November 2020, this did not include the extension of the ANBA. The extension seems to have come out of the blue.
Also when the announcement of provisions was given from migrant workers, data was not in order and this has created huge time gaps for the needing. Apparently, the numbers of NFSA beneficiaries were to be used to estimate the numbers of migrant workers in the country. This obviously didn't seem to have been a success. As of now, states have lifted as much as 80 percent of the food grains from the Centre facilitieatss. The distribution schedules are hopelessly compromised. Hopefully, by August end, the liberal numbers of migrant workers would have received the much promised ration- else we have a bigger human catastrophe in the making.
Free ration scheme under #PMGKAY

More than 80 crore NFSA beneficiaries of the country will continue to getadditional food grains @5kg/person/month and 1kg of gram to each family in addition to their monthly entitlement.

(2/2)

READ: https://t.co/109w6L6nak

— PIB India (@PIB_India) July 1, 2020