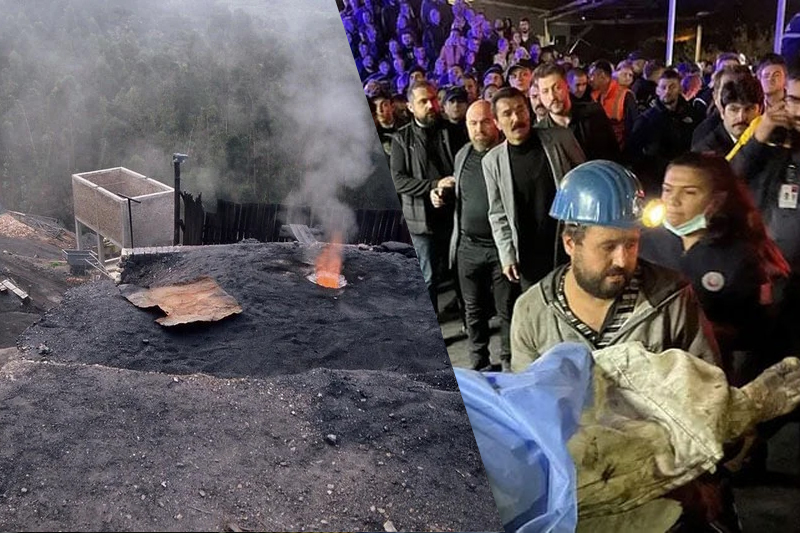 colombia 7 workers are killed in coal mine explosion
With the discovery of four more bodies yesterday, the number of fatalities from an explosion in a coal mine in Colombia reached seven, according to authorities.

Alvaro Farfan, the head of the firefighting division in the central Cundinamarca region, announced the new toll.

Around 90 kilometres north of Bogota's capital, in the Cucunuba municipality, the mine was destroyed by the blast overnight on Wednesday and Thursday.
Keep Reading

Authorities claimed that they believe pockets of trapped gas in the mine exploded.
At first, the rescue teams discovered three bodies and four workers missing. Yesterday, these bodies were finally found.
Social media users posted videos of a sinkhole spewing smoke in the middle of the night as people carrying torches and wearing civilian clothing cautiously approached.
Colombia-7 Workers Are Killed in Coal Mine Explosion

The largest producer of coal in Latin America is Colombia.
In Colombia, mining accidents are common, especially in the illegal mines in Cundinamarca and other regions in the centre and northeast of the nation.

Between 2011 and May 2022, the mines and energy ministry recorded 1,262 such accidents, with an average of more than 100 fatalities per year.

One of the worst such tragedies in recent memory in Colombia occurred in mid-March in Sutatausa municipality, also in Cundinamarca, and resulted in the death of 21 people.
Conclusion:
The seven workers and their families have suffered greatly as a result of the coal mine explosion in Colombia. Even in a time when safety regulations are more stringent than ever, this serves as a stark reminder of how dangerous working conditions can be.
So that accidents like these don't occur again, we must keep working to make workplaces safer. Our hearts go out to everyone who has been impacted by this incident.