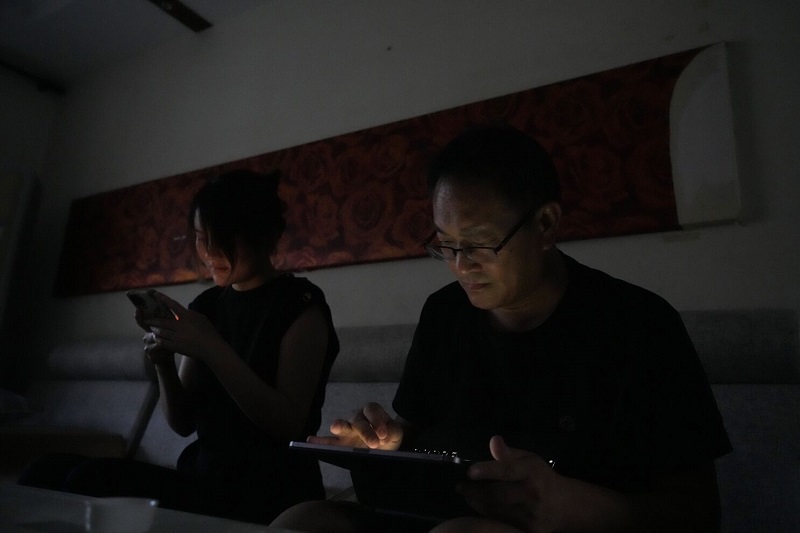 china lawyers
As pressure on legal advocates increases, a Chinese human rights lawyer was evicted from 13 homes in 2 months.
A pattern of harassment against him and three other prominent rights advocates in Beijing has forced one disbarred Chinese human rights lawyer to relocate 13 times in the span of two months, further pressuring the nation's battered civil rights movement.
While one lawyer completely left Beijing in the hopes of putting an end to the harassment, Wang Quanzhang claimed he is currently residing in a borrowed flat in a suburb where the power is frequently cut off. His coworker Bao Longjun claimed that although he is still inside the flat he owns, unidentified groups of men who hang around his door have repeatedly forbade him from leaving. According to Bao, his wife and a fourth lawyer were both detained.
The four are all well-known members of a group called the 709 lawyers, named after the day, July 9, 2015, when a campaign against independent legal advocacy started and hundreds of people were detained. Such advocates are a rare source of support for those facing political charges or attempting to receive benefits that are denied by bureaucracies that are frequently unaccountable.
Their work has included helping people lobby for pension increases as well as defending members of Falun Gong, a religious movement that opposes the Chinese government and is outlawed by Beijing as an "evil cult."
Keep Reading
After their arrests in 2015, all four men were stripped of their legal licences, but after being released from jail, they carried on with similar non-legal work.
The ordeals of the lawyers coincided with a number of high-profile visits by foreign dignitaries, according to Yaqiu Wang, senior China researcher at Human Rights Watch. Early in April, German Foreign Minister Heiko Maas travelled to Beijing, and most recently, U.S. Secretary of State Antony Blinken.
She claimed that the meetings were held to "signal that China is open for business and engagement once more. However, the authorities' callous and inhumane treatment of human rights attorneys and their families demonstrates that they are only interested in intensifying their suppression of Chinese civil society.
An inquiry for comment sent via fax to the Beijing police department was ignored.
According to Bao Longjun, another one of the four advocates, disbarred rights attorney Yu Wensheng and his wife were detained by Beijing police on their way to the European Union Delegation in the middle of April.
Two additional rights solicitors received prison terms of more than 10 years at around the same time for allegedly "subverting state power."
Wang, the attorney who was ejected from his house, and Bao encountered more perplexing circumstances.
Men started gathering in front of Bao's and Wang's doors and telling them they were not permitted to leave.
The men gave no indication of their identities or the reasons for their presence. The attorneys believe they are unofficial police contractors, a tactic frequently employed by regional Chinese governments to exert extralegal pressure on citizens they deem problematic.
The pressure from Wang's landlord increased. The landlord informed Wang that his lease was no longer valid and his family had to move around the time the men showed up. They initially refused, but after a few days the electricity, water and gas were turned off in the flat.
According to Wang and Sophie Luo, an activist based in the United States, Li Heping, a fellow disbarred rights attorney, and his family left Beijing as a result of similar pressure. Li turned down an interview.
Bao's house, which he owns, was not taken away from him. He claims that occasionally, groups of men in plain clothes barricade themselves inside his home.
According to Bao, the harassment is meant to persuade the supporters to leave Beijing. He claimed that the authorities probably want the advocates to go back to their hometowns so that they can become a problem for a different local government there.
After spending a month and a half in Beijing and making 13 moves, including from flat to hotel to flat, Wang and his wife, Li Wenzu, are still there.
Groups of men in plain clothes who loiter nearby have followed them to each location, frightening landlords and neighbors.
Hotels have occasionally requested Wang to leave the same day he checked in, he claimed. The hotel that allowed them to stay for nine days was the place where they were able to stay the longest. In the end, the couple moved their 10-year-old son in with relatives.
The couple has been residing in a friend's flat in a suburb of Beijing for the past week, where the electricity is frequently shut off.
Wang claimed that the first time, he was able to turn the power back on by flicking a switch in a fuse box outside the apartment. On subsequent occasions, however, he discovered a bicycle lock on the fuse box or more extensive damage that necessitated the services of an electrician.
On Tuesday, reporters observed seven men loitering in the apartment building's courtyard.
The couple has a solar panel installed so they can charge their phones during blackouts, and they have drinking water, rice, and instant noodles on hand as well.
Wang described his ordeal calmly despite being clearly frustrated.
Of course, he said, "I hope I can live a peaceful life. Until further notice, "I'm just living one day at a time."