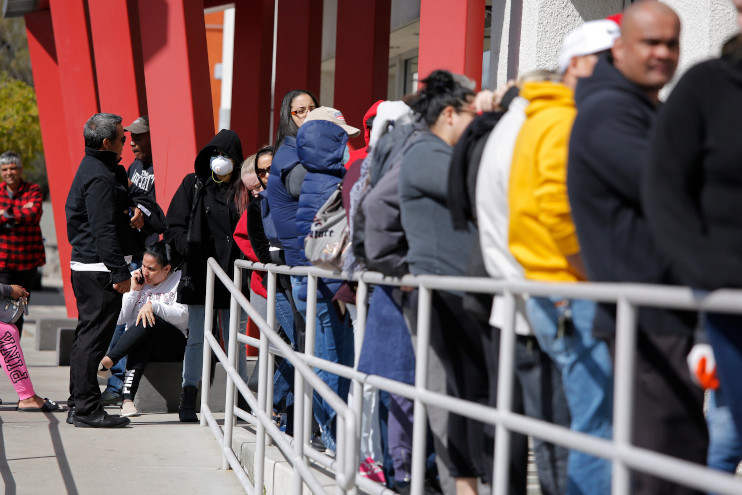 (C)The New York Times
The Coronavirus pandemic outbreak has triggered unprecedented mass layoffs across various sectors. Millions of job losses across the world have been projected in the wake of economic fallout due to COVID-19. Thousands of citizens across the countries have filed for unemployment in the month of March alone. Travel and hospitality, aviation, entertainment are some of the hardest-hit industries due to the Coronavirus economic fallout leading to mass layoffs and furloughs.
In order to mitigate the ramifications of economic crisis and retain the employees, governments across the countries are taking necessary steps to protect the rights of the employees. A study by Europe-based Vox suggests that governments can assist companies in retaining the employees by partially subsidizing their labour costs.
For instance, Austria has adopted a short-term work model to moderate Coronavirus-related layoffs. This initiative allows the companies to pay their employees for actual working hours only, while the government can pay for the lost hours to the employees. While this model won't be easy, it can help in sustaining the employees and protecting their rights. As per reports, the Austrian government announced a budget of one billion euros to finance the model, which can ensure the employees and helps the employers as well.
Reportedly, other European countries like Germany and Italy have also commissioned similar projects to mitigate mass layoffs. International government and firms are collaborating for aggressive programs like short-term work, partial unemployment, to keep workers on the books. The British government has launched a Job Retention Scheme, and Canada has introduced Emergency Wage Subsidy, with the goal to keep the people employed during the crisis. The United States also approved a $2-trillion relief package (the largest in its history) to tackle the economic challenges in the wake of coronavirus. While such programmes can put a strain on government finances in developing countries, a low-cost and short-term work model can secure millions of jobs.
The Indian government is also planning to provide unemployment benefits and relief packages to people working in both organized and unorganized sectors who may lose their jobs due to the pandemic. State or local governments are also offering various forms of relief to the employees.
The Coronavirus pandemic has led to permanent and radical shifts in global economic and political power. It can be terrifying to predict how countries will recover from the impact of the virus. However, governments must act now in order to avert a complete economic meltdown.