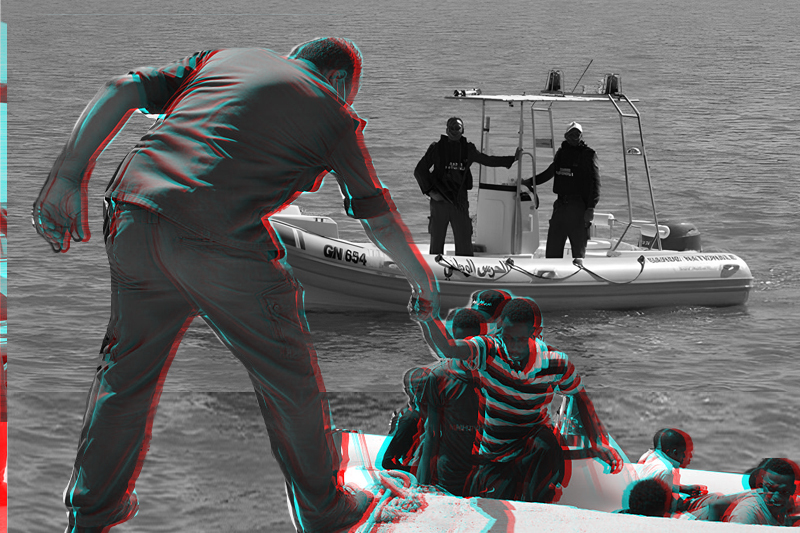 34 migrants missing as boat capsizes off tunisia's coast
Last updated on March 27th, 2023 at 03:46 am
(MENAFN- IANS) Tunis, March 25 (IANS) An official reported that 34 migrants were missing after a boat capsized off the southeast coast of Tunisia.
What happened on Tunisia's Coast?
The official was quoted by Xinhua news agency as saying on Friday that the boat, which was carrying 38 migrants from sub-Saharan countries, left Tunisia's Sfax province on Thursday and was headed for the European coast.
He said that the search for the missing is currently in progress and that four migrants have been saved.
In the previous 48 hours, the Tunisian Coast Guard is said to have stopped 56 boats that were headed for Italy.
According to Houssem Jebabli of the Tunisian National Guard, more than 3,000 migrants were apprehended while trying to flee the country, according to the BBC.
Authorities believe this fifth migrant boat to sink in two days was bound for Italy.
Keep Reading
In order to reach Europe, migrants now depart from Tunisia.
According to UN data, at least 12,000 of the migrants who have entered Italy this year have come from Tunisia, as opposed to 1,300 during the same period last year.
Last month, sub-Saharan African immigrants to Tunisia were blamed for a rise in crime and were referred to as a demographic threat by the country's president, Kais Saied.
Sum Up – our condolences are with the migrants
The tragedy of migrants missing off Tunisia's coast has had a devastating impact on families and communities in the region. The incident highlights the need for an urgent review of current laws and policies related to migration, which must focus on humane management solutions that protect vulnerable people from exploitation or abuse. We hope that this horrific event will be a catalyst for meaningful change in order to prevent similar tragedies from occurring again.