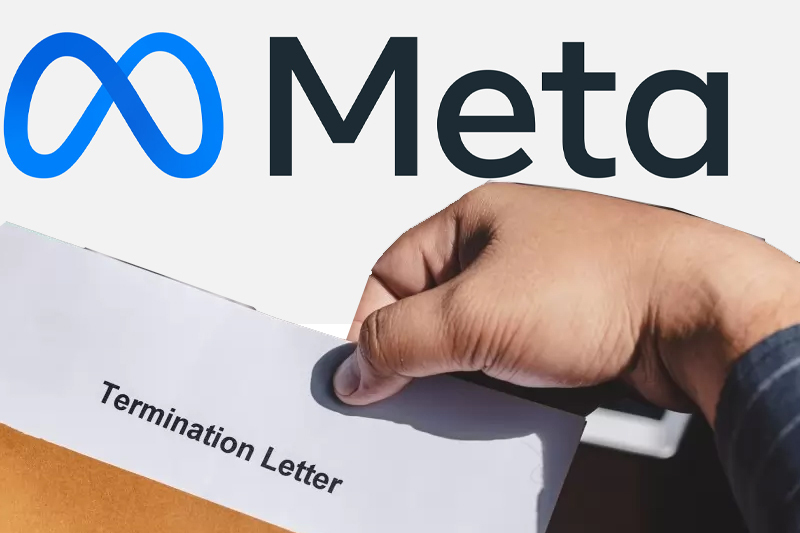 10,000 pink slips to be handed this week as another round of layoffs hits meta
Arriving on top of a whopping 11,000 job cuts last November, Facebook-parent Meta is expected to conduct another round of mass layoffs this week – in line with the CEO Mark Zuckerberg's announcement regarding the same in March.
According to reports by The Vox and Bloomberg News, the latest move could affect as many as 10,000 employees.
The ripples are likely to be felt across the tech giant's family of apps, including Facebook, WhatsApp, Instagram, and Reality Labs that address the company's ambitious virtual reality plans, a memo seen by Bloomberg revealed.
Keep Reading
According to the report, the memo circulated to managers suggests a number of teams will be reorganised and several remaining employees will be asked to work under new managers. The company is likely to ask its employees across North America to work from home on Wednesday, if feasible, in order to have time to process the development.
"This will be a difficult time as we say goodbye to friends and colleagues who have contributed so much to Meta," another report from The Vox cited the company's head of people, Lori Goler, as saying.
It's the "year of efficiency" at Meta, Zuckerberg had previously mentioned, adding certain projects could get shut down. The company's cutbacks indicate an intense period of an economic downturn in Silicon Valley, which has compelled scores of tech companies – even the prominent ones – to reduce costs.
Still, the additional layoffs are nothing less than a shock for tens of thousands of people across the globe as the billionaire had predicted last October that Meta would end 2023 with roughly as many employees as it had at that time.
The belt-tightening measures have dramatically changed the image of a sector that was once known for its free-spending work culture. Non-stop hiring, travel, and unlimited perks are now a thing of the past. As profits continued to retreat from Covid-induced highs, several companies have had to make difficult choices.