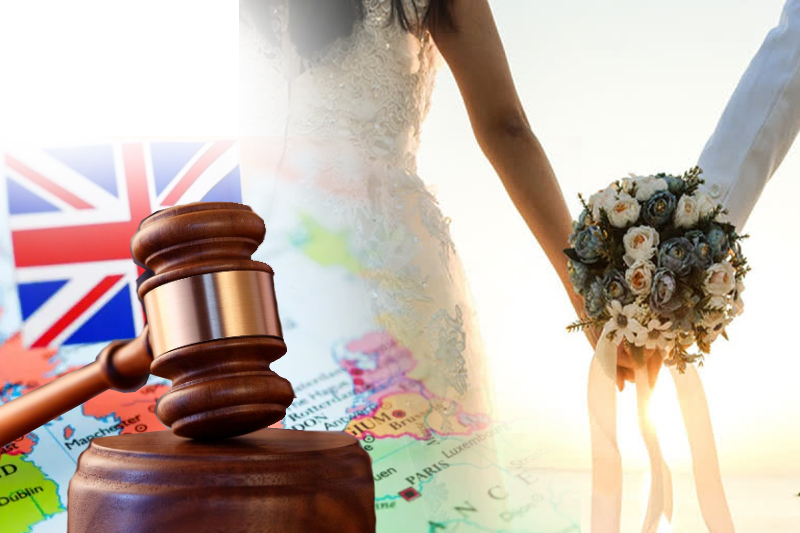 forced marriage no more wales sets minimum age at 18
As of Monday, February 27, England, and Wales have raised the legal marriage age to 18 years, and put in place safeguards to prevent vulnerable young people from being coerced into marriage.
Before this, 16- and 17-year-olds were able to get married with the consent of their parents as there was no restriction on 'ceremonies' for young children who were not registered as vulnerable.
Charities that have been campaigning against forced marriages in the UK have welcomed the implementation of this new law.
By cracking down on forced marriages in society, this law will better protect vulnerable young people," said Dominic Raab, UK Deputy Prime Minister, and Secretary of State for Justice.
He said those who manipulate children into marrying underage will now face the full force of the law.
With the new law, those who arrange child marriages will be subject to a sentence of up to seven years in prison. Some minority communities will also be able to use this legislation to cover 'traditional' and non-legally binding ceremonies which are viewed as marriages by the parties and their families.
Keep Reading
As per the UK government, 18 is widely recognized as the age at which an individual becomes an adult and is granted full citizenship rights. The act of forced marriage was previously considered an offence only if coercion, such as threats, was used to compel a marriage.
As a result of the new legislation, forcing a child under the age of 18 to marry in any circumstance is now an offence without proof of coercion.
For survivors, the change in legislation on child marriage is an enormous victory. In addition to tackling this often-hidden abuse, it will provide a greater degree of protection for those at risk, according to Natasha Rattu, director of Karma Nirvana.
"The national honour-based abuse helpline supported 64 cases of child marriage last year, a small part of a much larger problem." "It is our hope that the new law will help increase identification and reporting, providing greater protection for children at risk," she said.
According to the UK government, the amendment keeps its promise to the United Nations to eradicate child marriage by 2030.
A private member's Bill introduced in Parliament by Conservative Party MP Pauline Latham resulted in the passage of the Marriage and Civil Partnership (Minimum Age) Act 2022, which took effect this week.
In the name of honour, various advocacy groups supported the Bill, including the Girls Not Brides Coalition.
For campaigners who have worked tirelessly for more than five years to ban child marriage in this country, this is a landmark day. Through this legislation, we will protect millions of boys and girls from child marriage in the coming years," said Latham.
Sarah Dines, UK Minister for Safeguarding added: "Forced marriage is an abuse of human rights that denies vulnerable children the opportunity to learn, grow, and thrive.
In addition to this welcome new legislation, we are continuing to provide training and guidance for police, social workers and other frontline professionals to support and safeguard victims."
In Scotland and Northern Ireland, marriage laws fall under the purview of devolved administrations, so the new legislation only impacts England and Wales.
Also Read:- Why are blue collar workers happy at work? – check it out