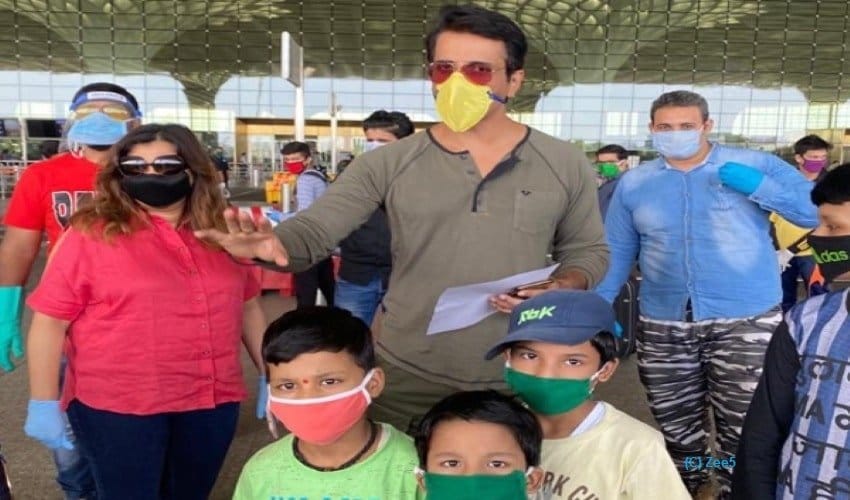 Bollywood actor, Sonu Sood became many people"s only ray of hope.
As the coronavirus pandemic hit India, the government announced strict implementation of lockdown, shutting down all business activities, institutions and means of transportation in March. It left many stranded away from home, with nowhere to go and not enough to survive on. In such distressed times, Bollywood actor, Sonu Sood became many people"s only ray of hope. With Sood and his team working tirelessly to get millions of migrants to their homes, he became the uncontested face of humanity in the country.
Besides helping over 15000 migrants to reach home safely, the actor provided foods and shelters to over 45,000 other people struck in the lockdown. He also helped students stuck in different parts of the world with free education and medical help and provided financial aid to many in opening small businesses during the post lockdown economic crisis.
Due to his exemplary philanthropy he was bestowed with the prestigious SDG Special Humanitarian Action Award by the United Nations Development Programme (UNDP). The award was presented to the actor during an online ceremony on Monday evening.
Sonu Sood bags the prestigious UN award for his humanitarian efforts https://t.co/Jz4YonuRWi So Deserving My Brother CONGRATULATIONS ❤️❤️ @SonuSood

— Ajaz Khan (@AjazkhanActor) September 29, 2020
With this award, the actor joined the league of celebrities known all-across the globe for their humanitarian efforts including Angelina Jolie, David Beckham, Leonardo DiCaprio, Emma Watson, and Liam Neeson, who had received this honour in the past.
Expressing immense joy over receiving the award, the actor said, "This is a rare honor. UN recognition is very special. I have done whatever little I have done, in my own humble way, for my fellow countrymen without any expectations. However, to be recognized and awarded feels good." "I fully support the UNDP in its endeavors to achieve the SDGs by 2030. Planet Earth and mankind will greatly benefit from the implementation of these goals," he added.