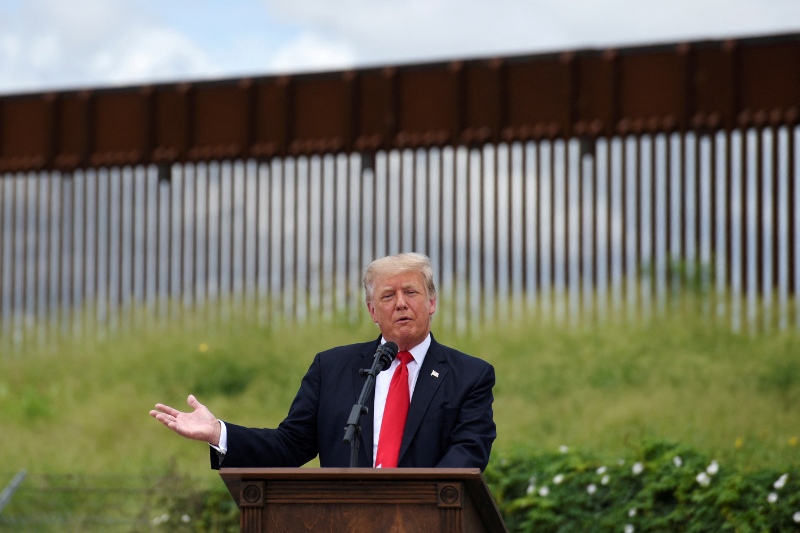 u.s stamps illegal immigration, puts an end to birthright citizenship
To help the US tackle illegal immigration, Rep. Matt Gaetz introduced a bill that would deny automatic citizenship at birth to children born in the United States to parents who are not American nationals. For decades, illegal immigrants have been traveling across the border to have babies in the U.S, taking advantage of the Birthright citizenship. 
Gaetz said the "End Birthright Citizenship Fraud Act" would amend the interpretation of the Fourth Amendment in the Immigration and Nationality Act. It would bar automatic citizenship conferred upon babies born in the United States. The Florida Republican believes Birthright citizenship has been grossly and blatantly misapplied for decades. It has become a loophole for illegal aliens to abuse the U.S's immigration system. 
Keep Reading
If this bill is approved, it would deny automatic citizenship at birth to children born in the U.S to parents who are not citizens, and exclude aliens lawfully admitted as refugees or permanent citizens, or performing active services in the U.S. Armed Forces. 
According to Gaetz's bill, birthright citizenship has enabled an entire black market, an estimated 33,000 births to women on tourist visa annually, and hundreds of thousands more born to undocumented immigrants, or those on temporary visas – many of whom have misrepresented the purpose of their trip. He believes the legislation will preserve the sanctity of American citizenship and ensure citizenship is something that is earned from legal migration to the U.S. 
However, conservative scholars say the Citizenship Clause of the 14th Amendment does not provide mandatory birthright citizenship to the U.S.-born children of illegal immigrants or non-citizens, as the children are not subject to U.S jurisdiction.