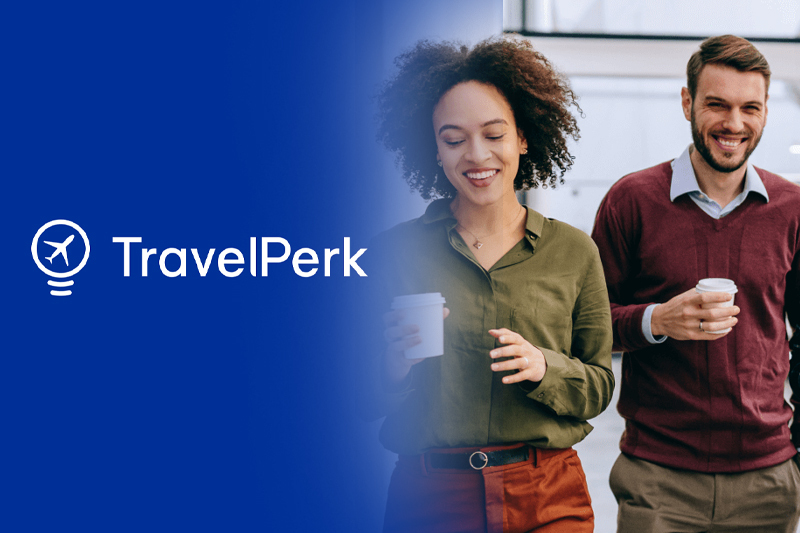 travelperk study and uk employees 
58% of UK employees, according to new research from TravelPerk, the fastest-growing global travel management platform, believe that meeting in person is crucial because it fosters a sense of team belonging. Additionally, 43% believe it fosters creativity and productivity. The study, which investigates hybrid working arrangements, is based on a sample of 1,000 UK workers who do either home or office work.
According to a study by TravelPerk, 80% (or 79) of UK employees are either somewhat or very satisfied with their company's current work model. 42% of the 69% of UK workers who are required to work a certain number of days per week or month say they would not make any changes. In contrast, 30% of people say they are generally content but wish they had more flexibility, 23% would prefer to spend less time at work, and 3% would prefer to spend more time there. According to the survey, 28% of UK workers work five days per week from the office, compared to 9%, 22%, 32%, and 16% of workers who work four, three, or two days per week.
According to Avi Meir, CEO of TravelPerk, "Technology will never replace the magic and energy that exists when people get together in person." The meetings that matter take place in person, which is why so many businesses are eager to encourage employees to return to the office and why many employees are embracing it.
The study found that 46% of UK employees who work in hybrid roles prefer this working arrangement because they commute less, followed by 43% of respondents who prefer hybrid roles because they can balance their personal and professional lives. Because they are more productive (34%), like the balance between time spent at home and interacting with coworkers at the office (29%), find it has a positive impact on their mental and physical health (27%), and are at ease with their workstation setup (15%), UK employees also value the hybrid working model. Better team communication (8%) and a better working relationship with the boss (7%), according to respondents, are additional arguments in favor of the hybrid working model.
"The survey demonstrates that our need for in-person connections is ingrained in who we are as people. These genuine connections allow for meaningful interactions, commercial opportunities, and team success tales—all things that are essential for businesses to succeed. That is why TravelPerk was created," Meir said.
Read TravelPerk's study on hybrid work trends for a detailed analysis.
Before and after the pandemic, remote and hybrid working models
keep reading
Pre-pandemic, 41% of UK workers had some form of a hybrid or remote working model, whether it included some remote days, half from the office/half from home, or fully remote. Post-pandemic, only 30% of UK workers work entirely from the office, compared to 57% pre-pandemic. 45% of UK employees have the same working models pre-pandemic.
70% of workers used a hybrid or remote working model after the pandemic, whether it was all remote work, some remote days, or a split work schedule between the office and home.
76% of UK employees work entirely or primarily in the office, whether that means some remote days or half from the office and half from home. o Nearly 24% (23.6) of UK employees work entirely or primarily from home.
What in-person meetings are used for includes brainstorming or strategy sessions (22%), social events (20%), large meetings with multiple people (16%), workshops or skill development sessions (13%), and 1-1 meetings with managers or teams (33% of employees in the UK use their time in the office for this purpose, followed by 30% who meet new team members.
Methodology
From February 14 to March 1, 2023, OnePoll surveyed 1,000 full-time or part-time employees—decision makers and non-decision makers—working from an office or home via the Internet on behalf of TravelPerk. Respondents came from businesses in the UK's accountancy, banking and finance, retail, and healthcare sectors.
More about TravelPerk –
The next-generation business travel platform, TravelPerk, is paving the way for the future of business travel. The all-in-one platform from TravelPerk gives customers the freedom they want while giving businesses the control they require. Everyone benefits from savings in time, money, and hassle.
With the largest travel inventory in the world, robust management tools, round-the-clock customer service, cutting-edge technology, and consumer-grade design, TravelPerk helps businesses and organizations around the world, including TransferWise, Skyscanner, Revolut, Monzo, Farfetch, and the US Rugby Association, make the most of their travel.
TravelPerk is reimagining business travel with an effective end-to-end solution, backed by renowned investors like General Catalyst, Kinnevik AB, DST Global, Greyhound Capital, Target Global, Felix Capital, Spark Capital, LocalGlobe, and Heartcore — investors in some of the most disruptive companies in tech, including Airbnb, Slack, Twitter, Trello, Farfetch, Zalando, and Delivery Hero.