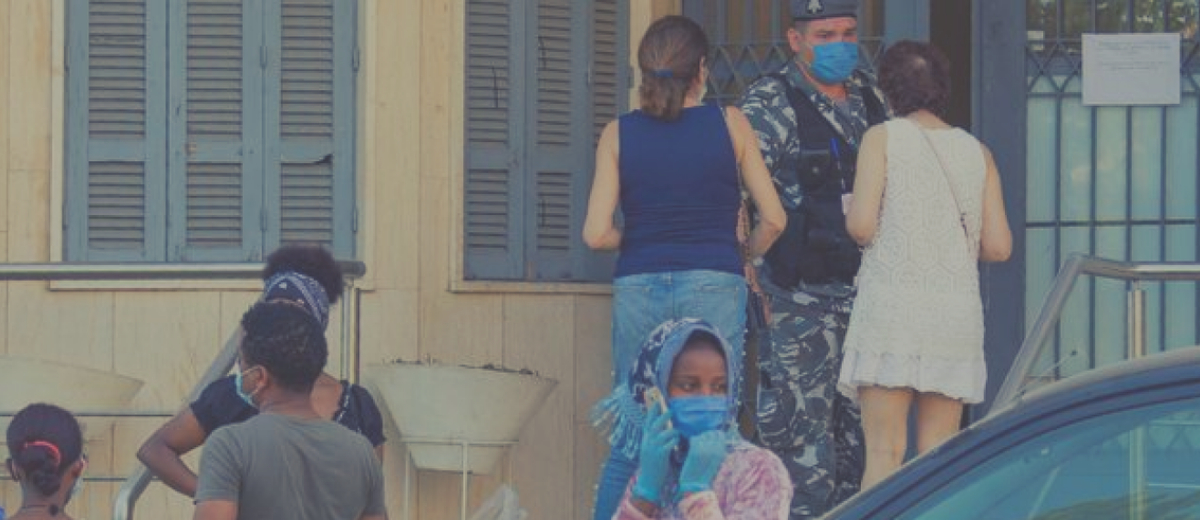 suicide of a Filipino migrant worker in Beirut raises new doubts on the migrants' conditions in Lebanon.
The suicide of a Filipino migrant worker in Beirut raises new doubts on the migrants' conditions in Lebanon. In the Country, the COVID-19 restrictions measures exacerbated the economic crisis. The victim died, on May 24, after she jumped from the window of the bedroom shared with other female colleagues the day before. In a note, the diplomatic mission announced the opening of an internal investigation to verify the safety of the guests and provide assistance where needed.
According to local media, the Filipino entered the reception structure, set up by the Philippine Embassy in Beirut, on May 22nd. Currently, 26 people are there receiving free food, home, and the necessary aid until their repatriation. However, the Lebanese Ministry of Foreign Affairs allegedly found irregularities, asking the Mission to take enough measures for daily outdoor exercise and adequate psychological support for women.
After visiting the facility, officials denounced that the center is overcrowded for its capacity and the impossibility to respect social distancing to prevent the spread of COVID-19. In Lebanon, there are about 250,000 immigrant workers, mostly from Ethiopia, the Philippines, and Sri Lanka. Most of them are working under the "Kafala" system, which deprives them of basilar workers' rights.
Even before the pandemic, the condition of migrant workers was dramatic, as associations and human rights defenders denounced an escalation of exploitation, low wages, long working hours, zero permits, and no protection. The new coronavirus aggravated these problems. Few migrant workers are receiving salaries in local lira, hyper-devalued, compared to the dollars of the past. The majority lost their jobs and gathered to embassies and consulates for help.
According to local activists, in just three days at least 20 Ethiopian migrants were abandoned by their employers in the middle of a street, or near diplomatic missions. In this context, suicide attempts and suspicious deaths have increased, as happened for the Filipino maid over the weekend.
Amnesty International denounced some employers physically or psychologically abuse their servants, and there is no law to protect them. For this reason, protests are becoming more frequent. Last week, some Ethiopians promoted a symbolic demonstration outside their embassy, asking for repatriation free of charge. The Lebanese security forces intervened with force to disperse a protest launched by Bangladesh nurses and health workers, who asked for wages to be adjusted net of rising inflation, in the last days.