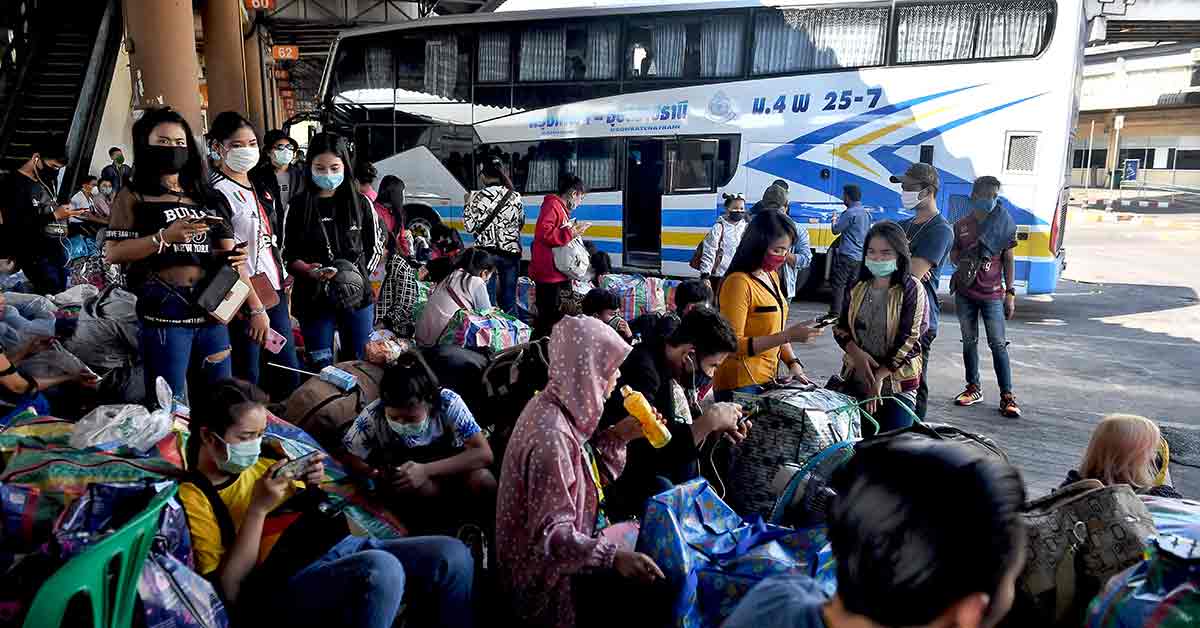 (C)THEASEANPOST
With factories shut, borders closed and people at their homes, Thailand has been in lockdown since March in a bid to contain the Coronavirus transmission. However, the lockdown has adversely impacted the livelihood of migrant workers who accommodate an estimated population of four million workers from across the world. Most of these workers come from neighbouring Myanmar, Cambodia, Laos, and Vietnam in search of employment and work in Thailand's key sectors such as manufacturing, construction and hospitality.
Out of work, these workers face a major challenge in Thailand with the lack of inclusiveness in government measures to mitigate the ramifications of the pandemic on the people of the kingdom. With no source of income, thousands of workers decided to cross borders and return to their homeland. However, the government tightened restrictions at its borders. While some were able to cross borders, a lot of them were left behind at the mercy of the authorities.
Taking cognisance of the plight of the migrant workers, the Thai government has made efforts to protect them amid the pandemic concerns. It has recognised every infected individual, regardless of their nationality, eligible for COVID-19 testing and treatment. Last week, the Thai government allowed the extension of stay for the registered migrant workers till November 30. Besides this, the authorities also exempted them from any fines for overstaying their visa. The government added that the labourers can use the list of migrant employment requirements issued by the Department of Employment and the current work permit.
Thailand's Labour Ministry is also making efforts to educate and inform the workers about the prevention of Covid-19. Relief kits are being provided to migrants across various regions by the officials. Furthermore, the Department of Employment asked the companies to ensure stricter disease control measures at their premises for migrant workers from neighbouring countries.
However, there are many unregistered workers in informal sectors who are struggling to access these relief measures. A lot of these workers are living in unhygienic conditions without proper sanitation and medical facilities with increased risks of infections. Several migrants' rights groups are also calling for the government, that largely focus on the Thai population, to provide more relief measures for thousands of unrecognised foreign workers.
As of April 22, there are over 2,800 Coronavirus positive cases in Thailand, out of whom 2,352 people have recovered. The country has recorded 49 deaths from COVID-19 disease. The kingdom is under a strict lockdown till April 30.