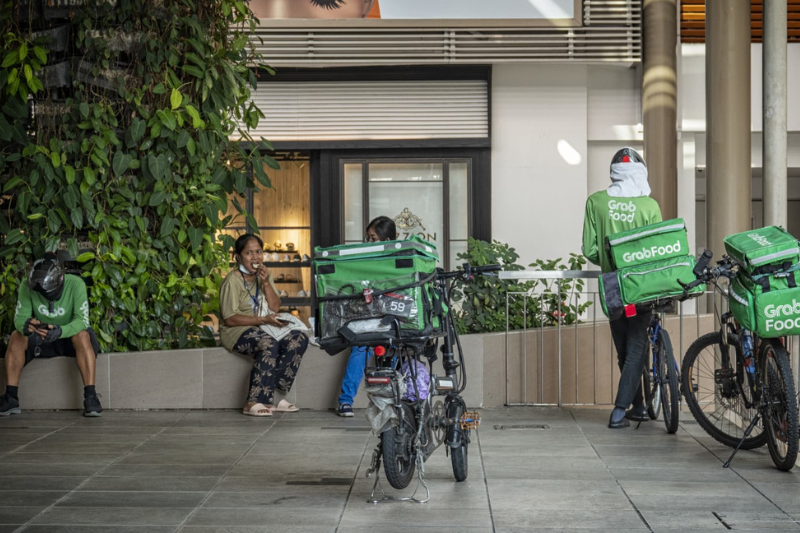 singapore's gig workers most financially stressed dbs study
The purchasing power of Singaporeans has decreased due to high inflation and interest rates, with gig workers and those with low incomes being the most negatively impacted.
According to a recent DBS study from May 2023 that examined its database of roughly 1.2 million customers, this is the case.
According to the Singapore bank's report, gig workers were discovered to be the most financially strained, with relatively less stable income flows and savings declining year over year to an "unhealthy range."
Gig workers in Singapore are typically independent contractors. According to the report, "these would include platform workers, who derive a significant portion of their income from online matching platforms."
Ride-hailing services and food delivery services from apps like Grab, GoJek, and Foodpanda are examples of such platforms.
Employer contributions to the Central Provident Fund, a national savings program, are not made for those employees.
Gig workers' expense-to-income ratio in May 2023 was 112%, which is "significantly higher" than the median customer's ratio of 57%, according to DBS.
Additionally, savings for workers in the food or ride-hailing industries are now only sufficient to cover expenses for 1.7 months, down from 1.9 months in May 2022. That is less than the three to six months that the bank advises.
Keep Reading
Additionally, customers who make between 2,500 Singapore dollars ($1,891) and 5,000 dollars ($3,783) have savings that are enough to last for 2.3 months.
According to Irvin Seah, a senior economist at DBS Bank, specific subsets of the population could potentially find themselves in a double-whammy scenario, in which inflation continues to erode their purchasing power and savings while high-interest rates take a toll on their balance sheets. In this scenario, they would be hit by both factors simultaneously.
Boomers and low-income groups are at risk.
According to the report, customers' disposable income increased from a year ago as the growth in their median income outpaced their expenses.
It was discovered that while income grew by almost three times more, the expense growth rate was only 2.7%.
The moderation of post-pandemic pent-up spending is to blame for the slower rate of expense growth, according to DBS.
Results for those with lower incomes and baby boomers (aged 59 to 77) paint a different picture, with expenses growing faster than income.
According to the report, low-income customers, or those making S$2,499 and less per month, experienced 1.2 times faster growth in their expenses than their income.
In that group, expenses accounted for 93% of take-home pay, which indicated "worsening cashflows" over the previous 12 months.
With spending accounting for 86% of income, boomers' expenses grew at a rate that was roughly five times faster than their income.
This is higher than the 64% for Gen Xers (aged 43 to 58), 47% for millennials (aged 27 to 42), and 38% for Gen Zers (aged 26 and under).
Mortgage payments are increasing
Due to rising home values and interest rates, housing loans have also increased in Singapore.
According to the report, the average DBS customer is borrowing 3% more than they did a year ago to buy a home, and their median monthly mortgage payments are rising by about 12%.
Particularly middle-class individuals who make between SGD$2,500 and SGD$4,999 per month may also be experiencing "financial distress," according to a press release from DBS.
The increase in their monthly mortgage payments is being covered by close to 60% of their increased income.
Additionally, DBS warned that people with incomes under SGD 5,000 could be hurt when refinancing their mortgages at higher interest rates because more than half of these customers have loans with floating interest rates.
Floating interest rates are a type of variable interest rate that is tied to a benchmark interest rate. A home loan in Singapore with a floating interest rate is typically linked to the Singapore Overnight Rate Average (SORA), steadily climbing in tandem with the numerous interest rate hikes implemented by the United States Federal Reserve.
DBS says that the three-month compounded SORA went from 0.1949% at the beginning of 2022 to about 3% in January 2023.
The report also stated that "potential stresses could emerge" if future income growth slows and interest rates stay high.
If the economy gets worse, customers may not be able to pay their mortgages even though their incomes are going up.