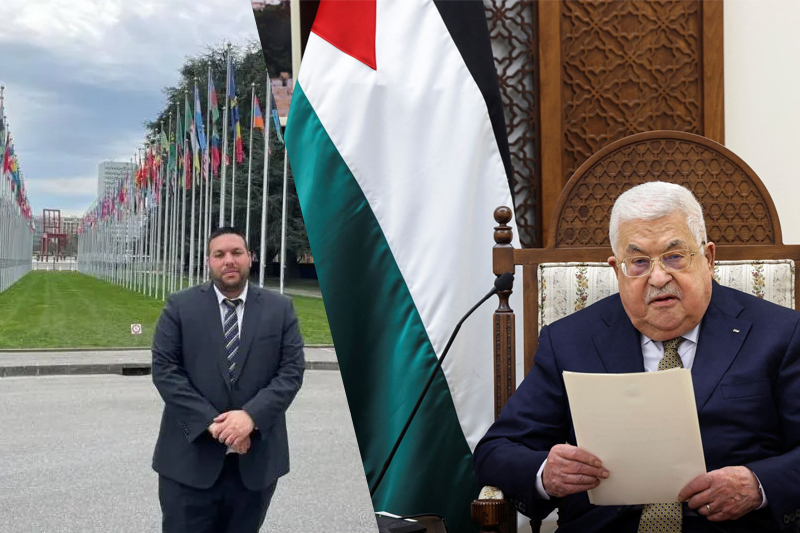 palestinian authority blocks registration of rights group
Palestinian Authority (PA) President Mahmoud Abbas denounced the actions as "a crime and a brazen assault" in August 2022 when Israeli authorities raided the offices of Palestinian civil society organizations that they had previously declared illegal and ordered them to close.
Mohammad Shtayyeh, the prime minister of the PA, paid a visit to one of the group's offices in support and urged them to keep up their efforts.
However, in March, the PA declined to renew the registration of Lawyers for Justice, a reputable Palestinian legal organization that has defended Palestinians held by the PA in the West Bank.
The PA General Intelligence Services are preventing the registration, a PA official reportedly informed the group's leader, Mohannad Karaje.
The Intelligence Services assert that Lawyers for Justice violated their status as a "civil corporation" under Pennsylvania law by engaging in "nonprofit activities" and accepting foreign funding. Karaje, however, informed Human Rights Watch that they did so in order to abide by Palestinian law, which forbids attorneys from working in any capacity aside from providing legal counsel, including holding a position with a nonprofit.
Keep Reading
According to Karaje, accepting foreign funding is not prohibited by Palestinian law. Although Lawyers for Justice has been registered as a civil corporation for over three years, the PA has never previously voiced this objection.
According to Karaje, the PA's decision to silence Lawyers for Justice is part of a larger trend in which the PA is "shrinking the space for civil society organizations and further empowering its security services."
Human Rights Watch has documented how the PA routinely arrests critics and opponents and tortures those who are detained through its Intelligence Services and other organizations.
Many of those detainees were represented by Lawyers for Justice, which is also one of Human Rights Watch's closest collaborators on this project. We submitted a parallel report to the UN Committee Against Torture in July 2022 in advance of the committee's evaluation of Palestine.
Without a valid registration, according to Karaje, Lawyers for Justice won't be able to access its bank accounts, risking office closures and staff arrests. The Administrative Court of the Palestinian High Court of Justice has received an appeal from Lawyers for Justice.
They will continue to sound hollow in their demands to defend Palestinian civil society and defend Palestinian rights as long as the PA prevents groups from working on projects that focus on their abuses.